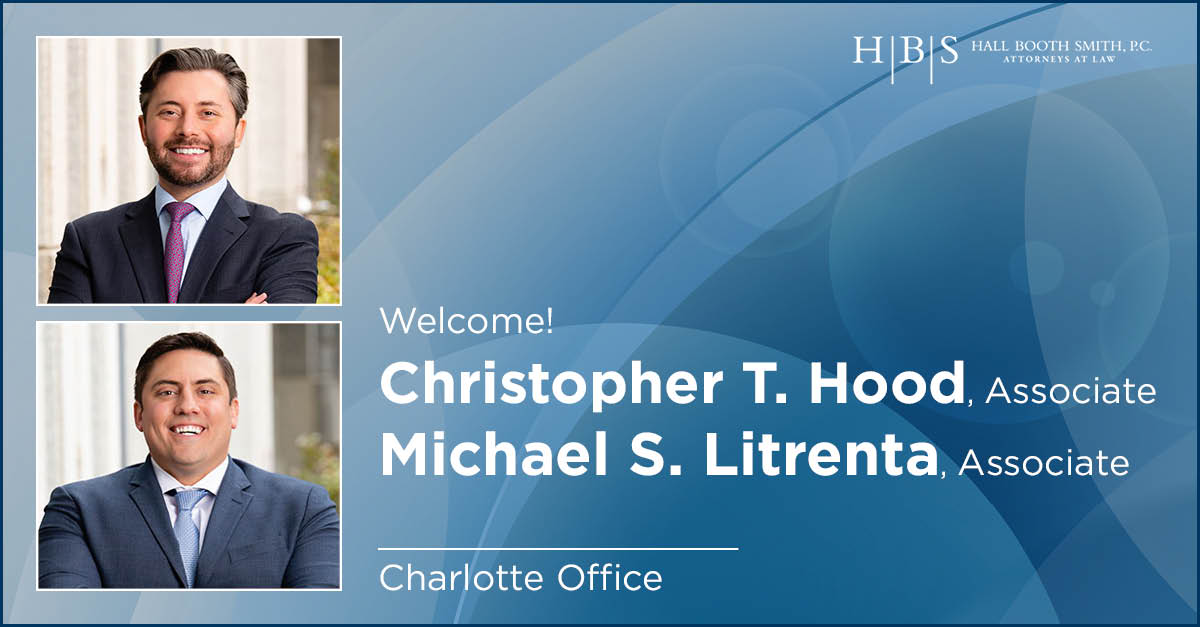 HBS Charlotte Adds Attorneys Christopher Hood & Michael Litrenta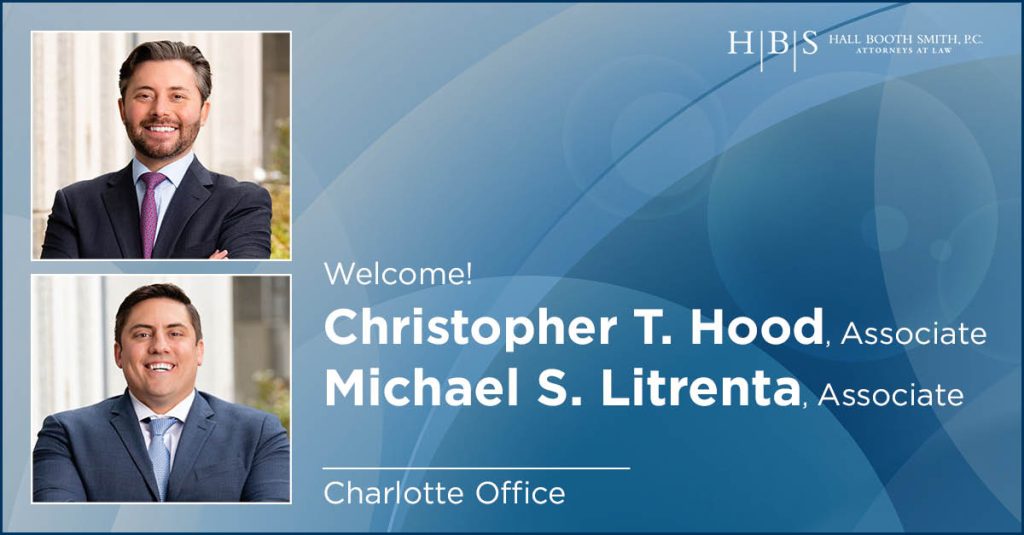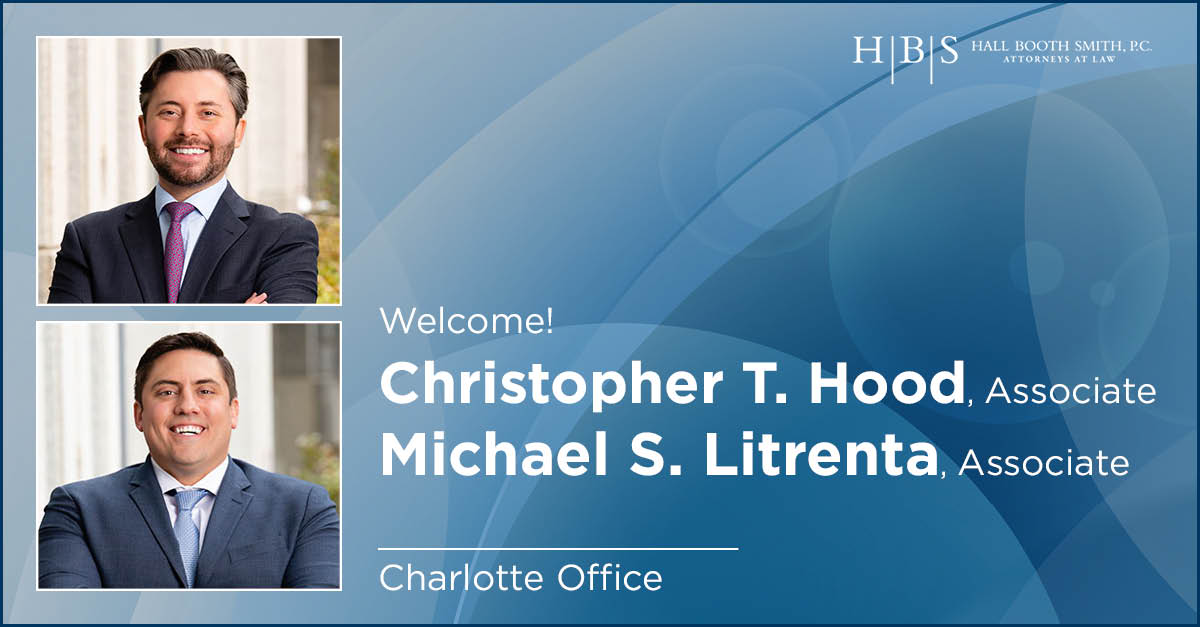 CHARLOTTE, NORTH CAROLINA – March 9, 2023 – Hall Booth Smith, P.C. (HBS) is pleased to welcome Attorneys Christopher T. Hood and Michael S. Litrenta to its office in Charlotte, North Carolina.
Christopher T. Hood
Chris is an Associate and focuses his practice on defending medical malpractice, long-term care litigation, medical device litigation, and catastrophic personal injury litigation matters. He works closely with clients and their representatives to develop a strategy tailored to the client's unique business or personal needs in order to help the client approach formidable legal challenges with confidence.
As an experienced litigator who has practiced in Charlotte for over a decade, Chris has represented a variety of businesses and individuals before state and federal trial and appellate courts sitting in North Carolina, including the North Carolina Business Court. He earned his Juris Doctor from Campbell University and his Bachelor of Arts in Philosophy from Wake Forest University.
Michael S. Litrenta
Michael Litrenta is also an Associate and is licensed to practice in all federal and state courts in North Carolina. He is also licensed in state courts for Florida, South Carolina, and Wisconsin. Michael began his legal career as a prosecutor before transitioning to general liability and insurance coverage defense work. He is a seasoned litigator, trial attorney, and is passionate about using his experience and skill sets to obtain successful results for his clients.
Michael focuses his practice on construction law and defects, general liability, governmental liability, premises liability, and transportation matters. With his expertise, Michael has represented businesses, insurers, and faith-based organizations. He has taught multiple classes and presented on conducting effective jury selection, litigating evidentiary issues, and trial advocacy. He earned his Juris Doctor from Barry University and his Bachelor of Science in Anthropology and History from the University of Wisconsin-Madison.
We are proud to welcome Christopher and Michael into the HBS family. We believe they will be an integral part of our continued success here in Charlotte, said Rich Sheinis, a Partner who oversees the Charlotte office.