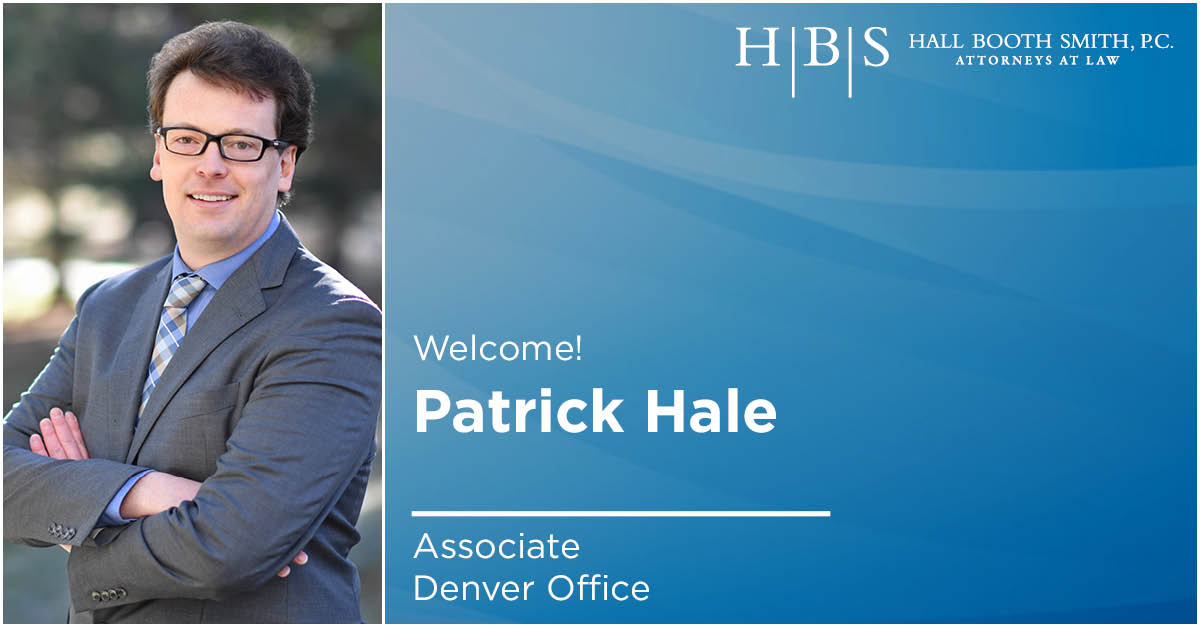 HBS Denver Adds Associate Patrick Hale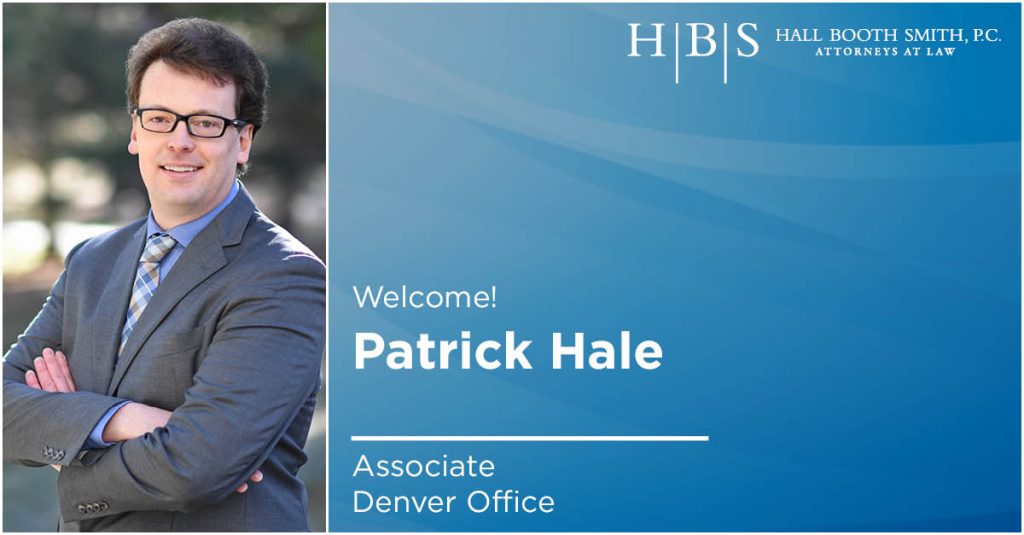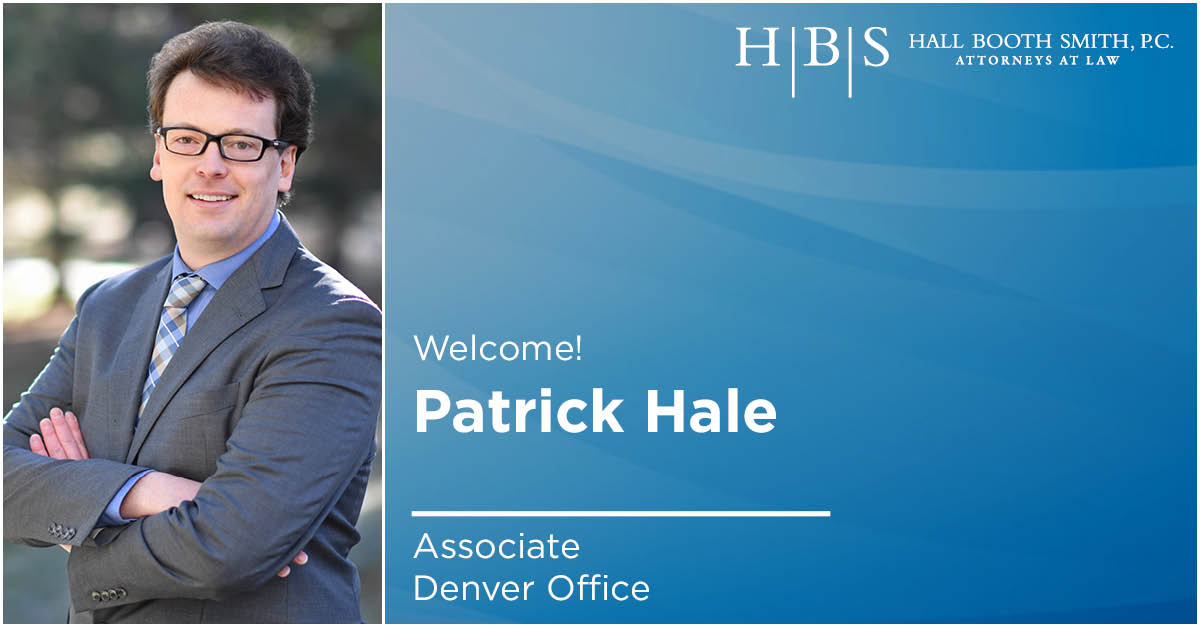 DENVER, COLORADO –
Patrick Hale is an Associate in our Denver office where he focuses his practice on correctional health care, insurance coverage, premises liability, and medical malpractice matters.
Prior to joining HBS, Patrick worked for a full service firm in California, where he gained experience in insurance defense and insurance coverage. He also externed at the Constitutional Rights Foundation to help develop the mock trial case and other educational materials related to Constitutional issues for California middle and high schools. Patrick earned his J.D. at the University of California, Los Angeles School of Law and holds a B.A. in Political Science from the University of Colorado.
We believe Patrick has the commitment to excellence our clients have come to expect and are excited to welcome him to the HBS Denver family, said Scott Nixon, a Partner who oversees the Denver office.
About Hall Booth Smith
Established in 1989, Hall Booth Smith, P.C. (HBS) is a full-service law firm with five regional offices strategically located throughout Georgia, as well as offices in Birmingham, Alabama; Charleston, South Carolina; Asheville, Charlotte, and Raleigh, North Carolina; Jacksonville, Miami, Tallahassee, Tampa, St. Petersburg and West Palm Beach, Florida; Nashville and Memphis, Tennessee; Little Rock and Rogers, Arkansas; Oklahoma City, Oklahoma; Denver, Colorado; Paramus, Red Bank and Saddle Brook, New Jersey; New York City and White Plains, New York; and Missoula, Montana. Experienced across a wide range of legal disciplines, HBS attorneys pride themselves on providing knowledgeable, proactive, client-specific counsel to individuals, domestic and international corporations, state and federal agencies, and nonprofit organizations. The firm's promise: "Serving to Achieve Excellence." To learn more, please visit: www.hallboothsmith.com or connect with us on LinkedIn.