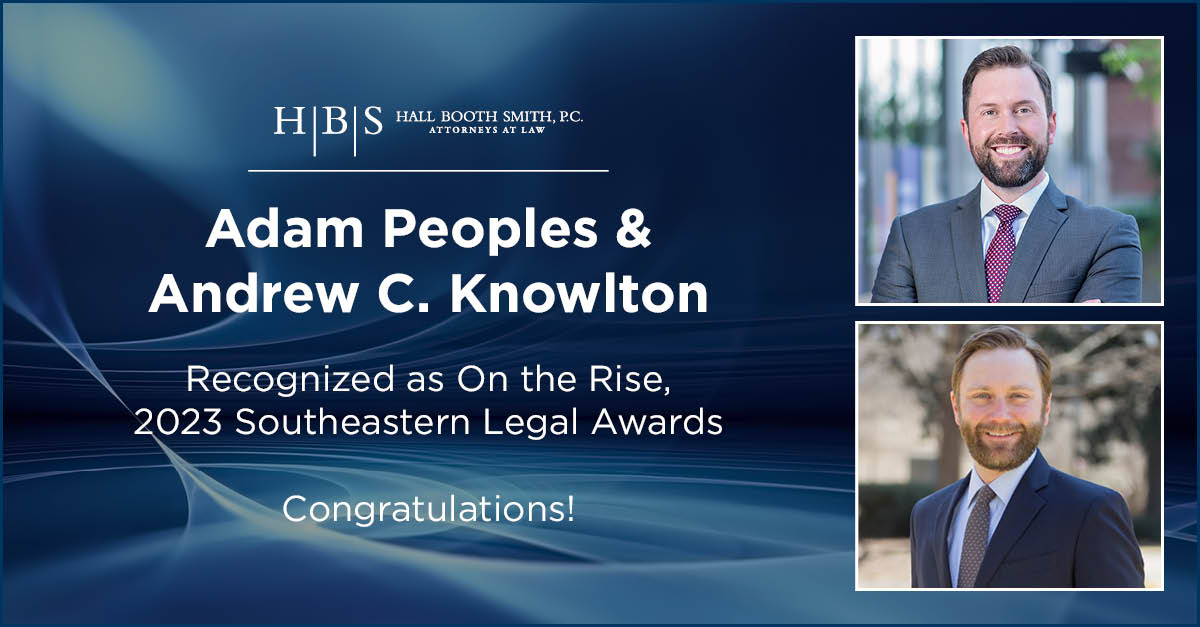 Two HBS Birmingham & Asheville Partners Recognized in 2023 Southeastern Legal Awards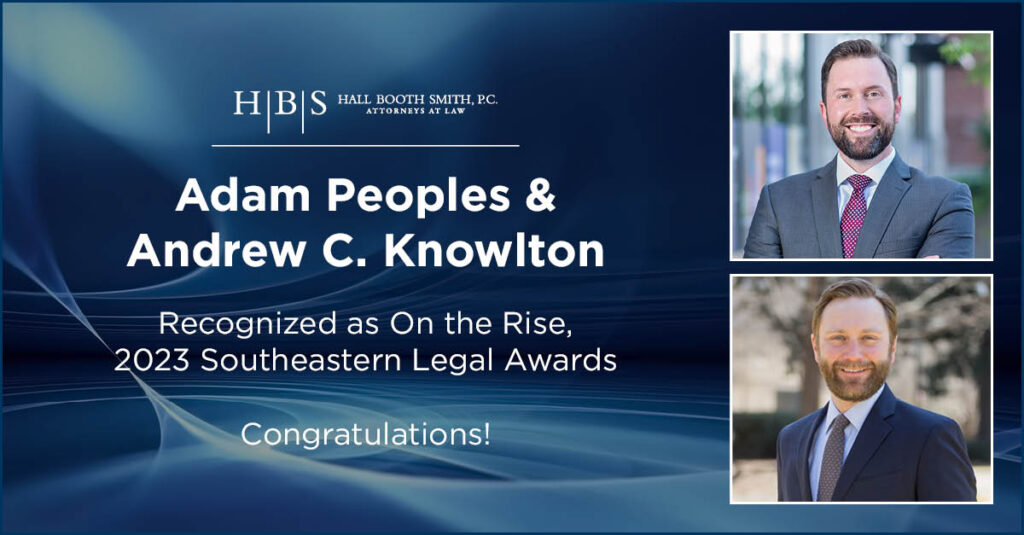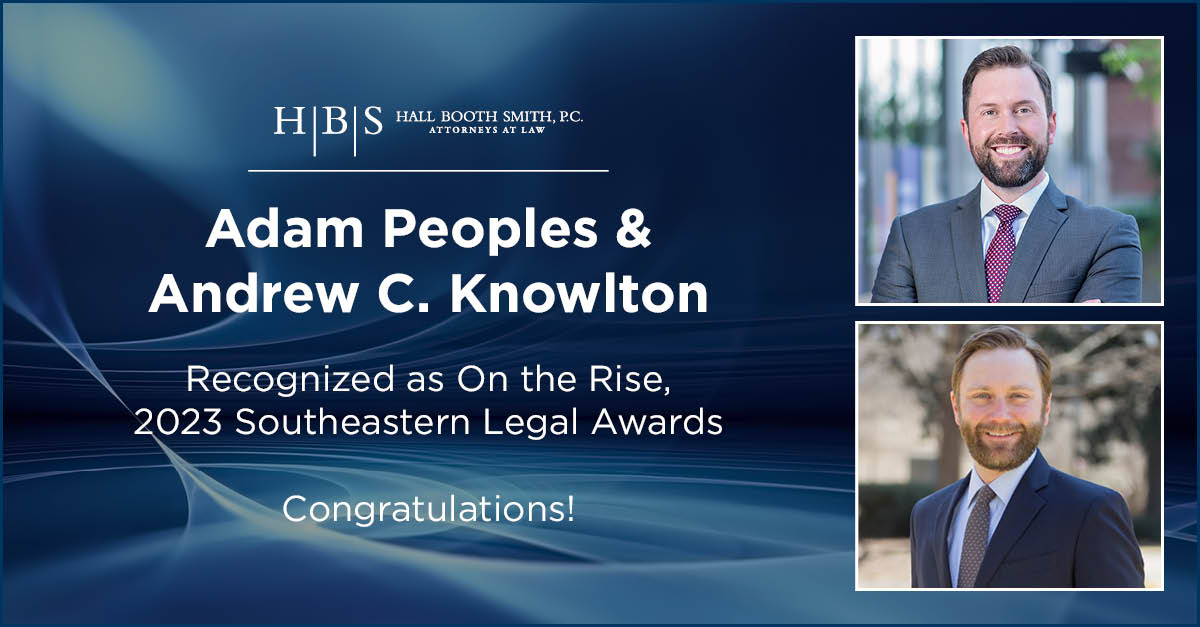 HBS Partners Adam Peoples, of the Asheville Office, and Andrew C. Knowlton, of the Birmingham office, have been recognized as "On the Rise" in the 2023 Southeastern Legal Awards.
Adam Peoples
Adam primarily defends doctors, lawyers, accountants, and engineers in negligence and ethics matters. His downtown Asheville practice also includes defending claims regarding general liability, governmental liability, civil rights, products liability, and transportation.
He has litigated hundreds of cases, including more than 900 hours of jury trial time, defending cases involving seven and eight-figure demands, lasting anywhere from three days to seven weeks long.
Andrew Knowlton
Andrew focuses his litigation practice on the defense of physicians, nurses, hospitals, and other health care providers. His practice also encompasses the defense of other personal injury and wrongful death claims, including trucking accidents and premises liability actions.
Andrew is a member of the Public Affairs Research Council of Alabama (PARCA) Roundtable, DRI, the Alabama Defense Lawyers Association, the Birmingham Bar Association, and an inaugural member of the Judge James Edwin Horton Inn of Court.
"We have wonderful talent throughout all of our regional offices, and are proud to celebrate the recognition of that talent through Adam and Andrew," said Alex Booth, managing partner of Hall Booth Smith.
Southeastern Legal Awards
The Daily Report is the leading legal publication of metro Atlanta and the state of Georgia and provides vigorously researched and purposefully presented news and intelligence that has wide-ranging implications for legal practice in the South. This is the first-ever year of the Southeastern Legal Awards, an expansion of its previous Georgia Legal Awards. The "On the Rise" Award recognizes those under the age of 40 who are innovators; develop unique practice niches; amass robust books of business; demonstrate strong leadership qualities; show expertise in litigation or transactional work; and commit themselves to pro bono, charitable, and professional volunteer work.
About Hall Booth Smith
Established in 1989, Hall Booth Smith, P.C. is a full-service law firm headquartered in Atlanta, Georgia. Experienced across a wide range of legal disciplines, HBS attorneys pride themselves on providing knowledgeable, proactive, client-specific counsel to individuals, domestic and international corporations, state and federal agencies, and nonprofit organizations. The firm's promise: "Serving to Achieve Excellence."