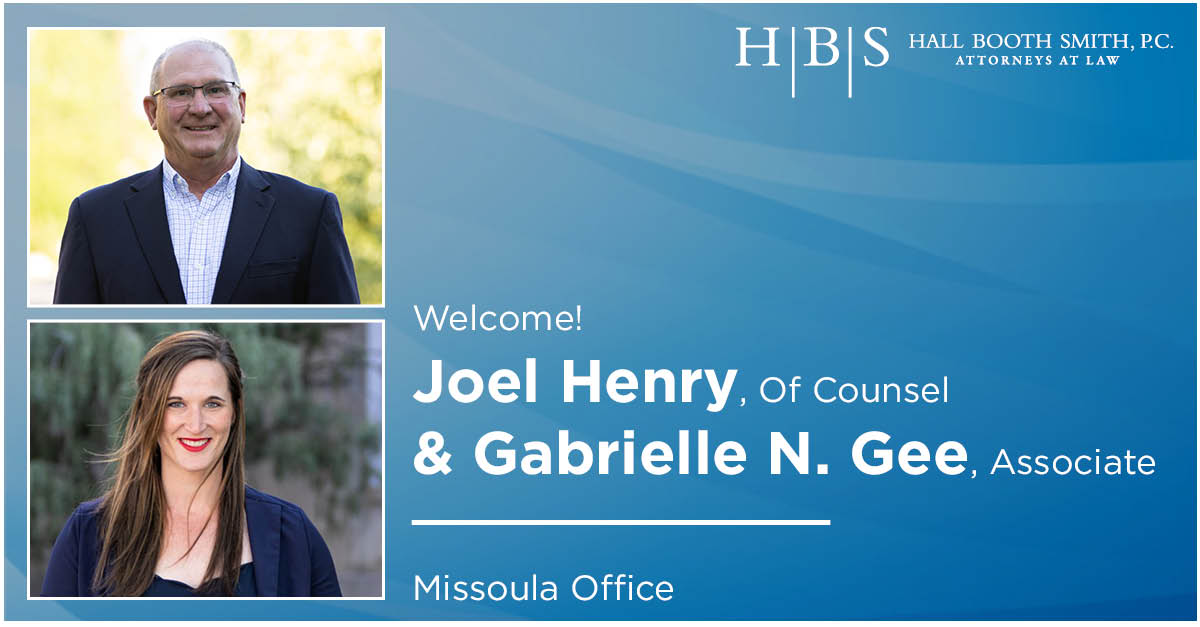 Hall Booth Smith Expands Montana Office with Addition of Two Attorneys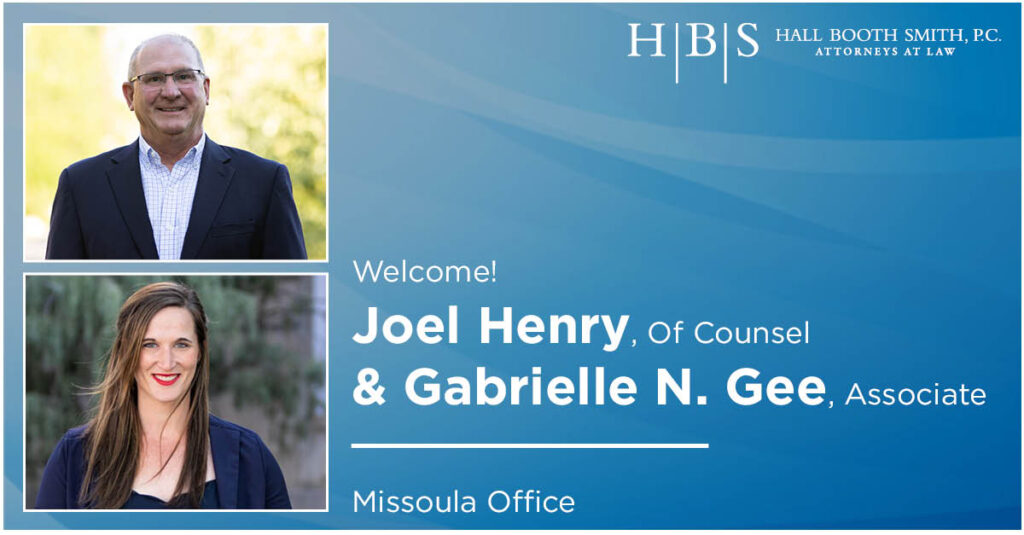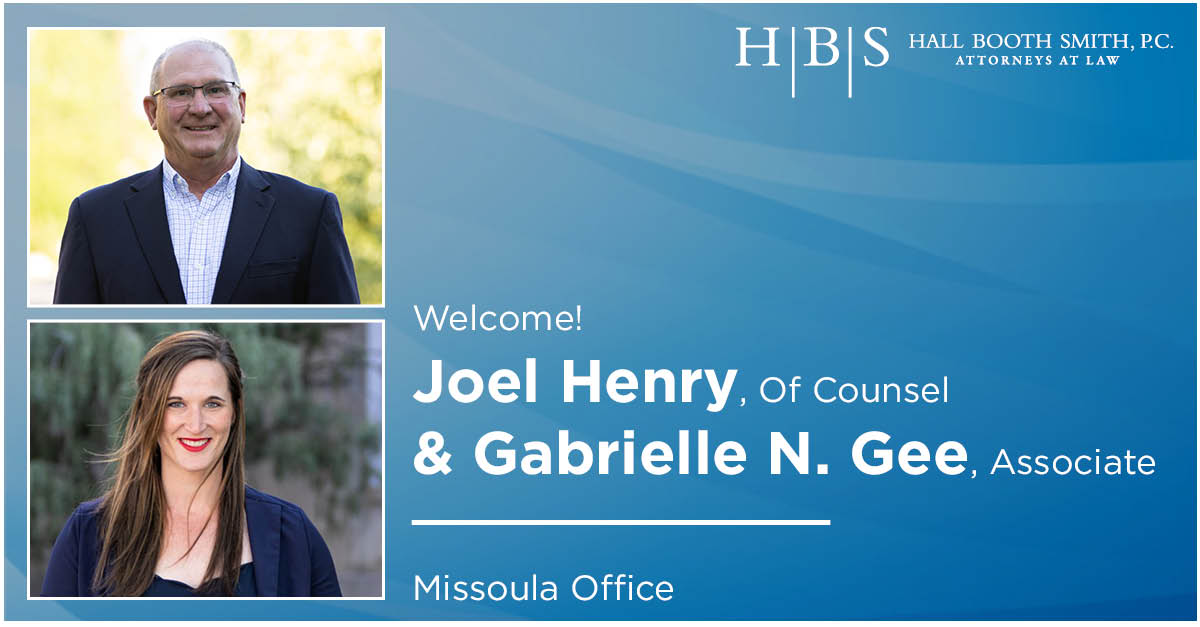 MISSOULA, MT – Hall Booth Smith, P.C. (HBS) has added two attorneys to its Missoula office as the firm expands to serve its clients in the state of Montana.
Joel Henry is Of Counsel in our Missoula office. Joel brings to HBS a unique ability to integrate IP, technology, corporate and transactional, and securities law into solutions for clients engaged in entrepreneurship, capital raises, mergers and acquisitions, IP protection, and cutting-edge technology areas.
Joel is one of a handful of people in the U.S. with both a Ph.D. in computer science and a J.D. He is the leading expert in Montana, and nationwide, on cryptocurrency and blockchain technology law. A significant area of his practice also includes complex, cutting-edge legal matters around new technologies including artificial intelligence, GDPR, and other data privacy laws, IT security, and data breaches. He also serves as an expert witness on litigation matters involving technology issues, electronic discovery, and digital forensics.
Joel earned a B.S. and M.S. computer science degrees from Montana State University, a Ph.D. in computer science from Virginia Tech, a J.D. at the University of Montana, and started his own software company.
Gabrielle N. Gee is an Associate in our Missoula office. Prior to joining Hall Booth Smith, Gabby spent three years as an associate at a regional law firm, where she defended clients in medical malpractice, personal injury, and commercial litigation matters in Montana, Wyoming, and North Dakota.
While earning her J.D. from the University of California, Hastings College of the Law, Gabby received the Outstanding Contribution to UC-Hastings Award, the CALI Award for Highest Grade in Class for both Medical-Legal Partnership Clinic and Employment Discrimination. Gabby also holds a Graduate Certificate in Translation Studies from the University of Denver, and a B.A. degree in both Communication Studies and Spanish from Eastern Illinois University.
"We are delighted to welcome Joel and Gabby to the HBS team in Montana. Their experience will help us to provide stronger service to clients in the state of Montana," said Elizabeth Lowrance Hausbeck, a Partner who oversees the firm's Missoula office.
About Hall Booth Smith
Established in 1989, Hall Booth Smith, P.C. (HBS) is a full-service law firm with six regional offices strategically located throughout Georgia, as well as offices in Birmingham, Alabama; Charleston, South Carolina; Asheville and Charlotte, North Carolina; Jacksonville, Miami, Tallahassee, Tampa, St. Petersburg and West Palm Beach, Florida; Nashville and Memphis, Tennessee; Little Rock and Rogers, Arkansas; Oklahoma City, Oklahoma; Denver, Colorado; Saddle Brook and Woodland Park, New Jersey; and New York City and White Plains, New York. Experienced across a wide range of legal disciplines, HBS attorneys pride themselves on providing knowledgeable, proactive, client-specific counsel to individuals, domestic and international corporations, state and federal agencies, and nonprofit organizations. The firm's promise: "Serving to Achieve Excellence." To learn more, please visit: www.hallboothsmith.com or connect with us on LinkedIn.