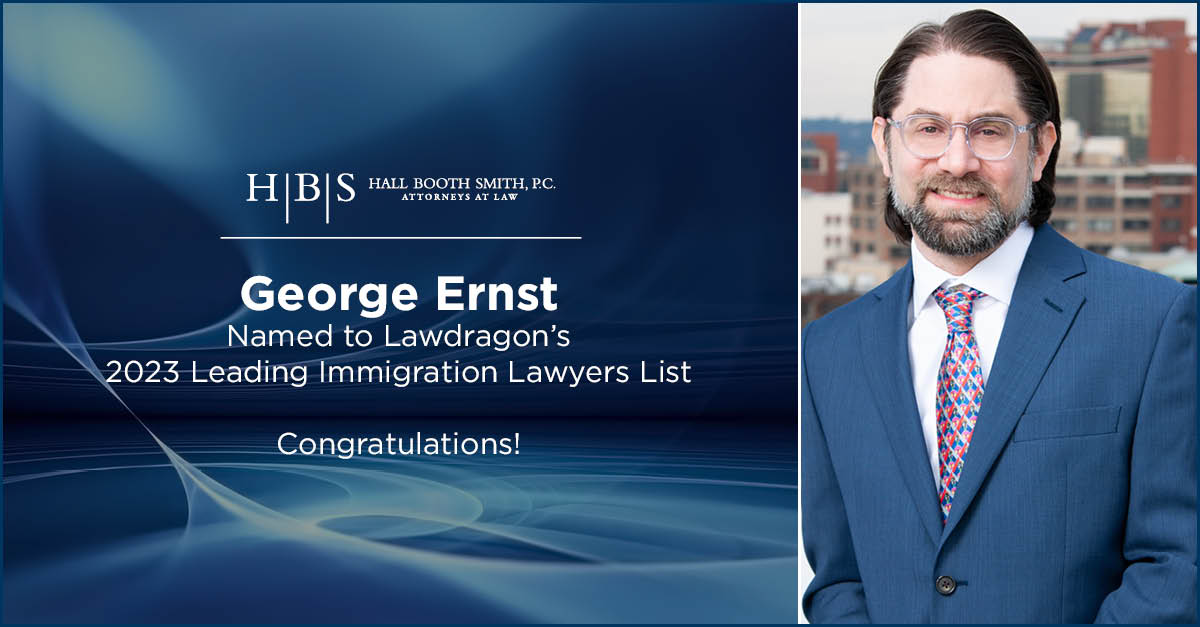 George Ernst Honored Among Leading Immigration Lawyers by Lawdragon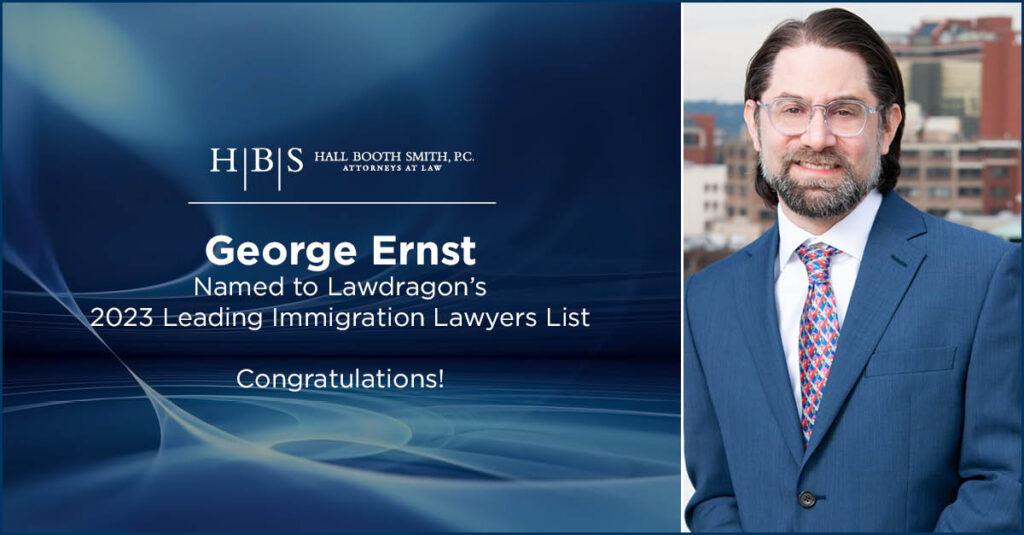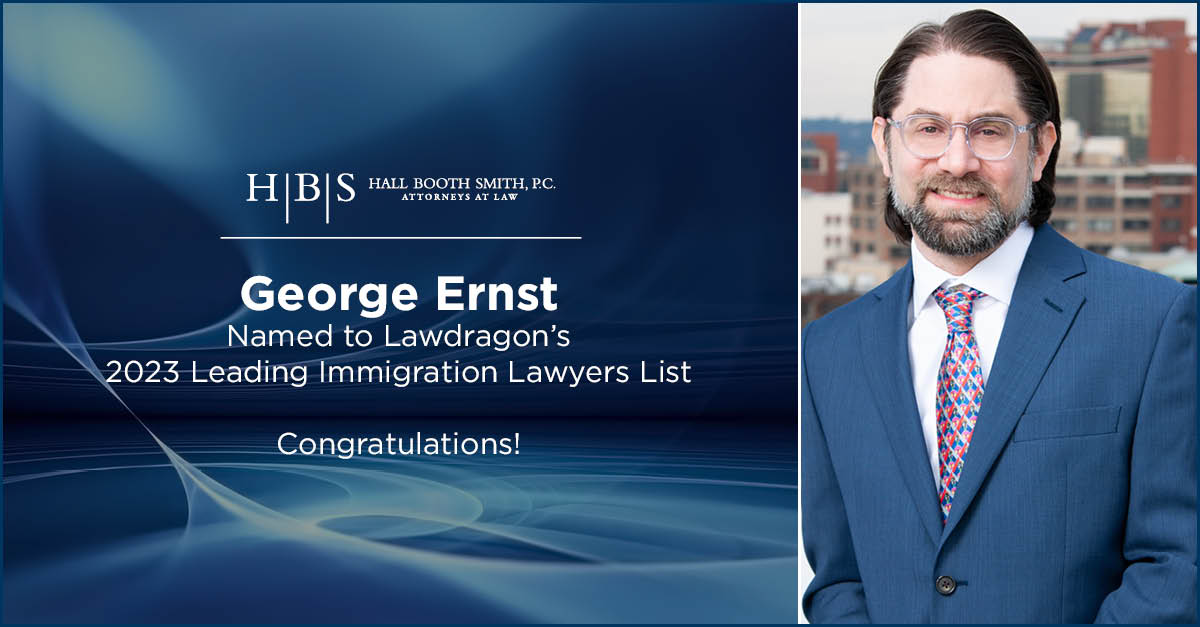 Hall Booth Smith Partner George Ernst has been chosen as one of 2023's 100 Leading Immigration Lawyers by Lawdragon. The listing recognizes the tremendous importance of immigration law and salutes select immigration attorneys – "lawyers on the front lines advocating for immigrant rights while weighing against regulations."
George's practice specializes in immigration, international business, and labor and employment matters. He advises clients in highly complex matters relating to the employment of foreign nationals under the EB-5 program for international investors, EB-1 and EB-2 visas for employment-based immigration, national interest waivers, E-2 treaty investor visas and both H-1b and O-1 temporary work visas for STEM professionals, specialty occupations, and individuals of extraordinary ability. He is based in the Little Rock, Arkansas, office of HBS.
About Lawdragon
Lawdragon is a leading legal media company that provides free online news, editorial features, and guides to the nation's top counsel as well as content, marketing, and branding services for both lawyers and firms. The company has included dedicated reporting on immigration law since 2008, largely as part of its focus on top employment advisors to corporations and businesses. This is its first guide to top immigration lawyers.
The full list of their 2023 100 Leading Immigration Lawyers can be found on the Lawdragon website.
About Hall Booth Smith
Established in 1989, Hall Booth Smith, P.C. is a full-service law firm headquartered in Atlanta, Georgia. Experienced across a wide range of legal disciplines, HBS attorneys pride themselves on providing knowledgeable, proactive, client-specific counsel to individuals, domestic and international corporations, state and federal agencies, and nonprofit organizations. The firm's promise: "Serving to Achieve Excellence."