10 Dec

HBS Columbus Partner Melanie Slaton to Lead Employment Practice Group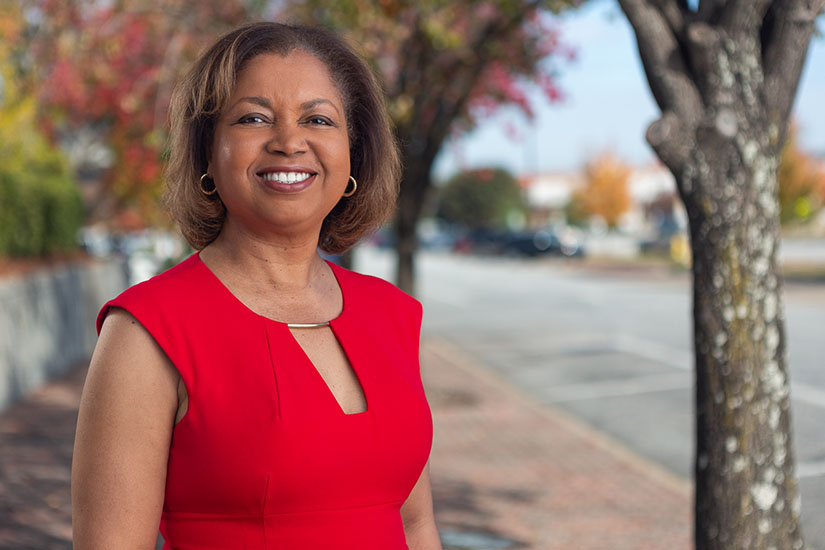 COLUMBUS, GEORGIA — Hall Booth Smith, P.C. Partner Melanie V. Slaton will lead the firm's Employment Practice Group that helps clients avoid, resolve and prevail in a wide variety of disputes with employees.
A seasoned litigator with more than three decades of experience who is based in HBS's office in Columbus, Georgia, Slaton has handled complex litigation and class actions in state and federal courts on wage and hour claims, discrimination and harassment matters. She also excels at arbitration and mediation. Slaton advises clients on employment contract negotiations, non-compete agreements and severance agreements, and she helps companies effectively plan and implement reductions in workforce. She also conducts investigations and internal audits, and often holds training seminars to help clients minimize risk of exposure to employment claims in the first place.
She has argued before the United States Supreme Court in addition to numerous federal and state agencies including the Equal Employment Opportunity Commission (EEOC), the U.S. Department of Labor, the Georgia Department of Labor, the U.S. Education Department's Office of Civil Rights and the Office of Federal Contract Compliance.
Slaton leads a team of more than 20 experienced attorneys who counsel clients on the full spectrum of employment matters. She will grow the practice by helping clients become more proactive in identifying and avoiding problems before they arise through rigorous training, coupled with a comprehensive approach to compliance and defense strategy when claims arise.
"It is an honor to lead this talented team as we serve clients on all of their employment needs, from contracts and proactive training to aggressively litigating when disputes occur," Slaton said.
Slaton began her legal career in 1988 after completing a Juris Doctorate degree at the University of California at Berkeley. She also holds a Bachelor of Arts degree in political science and government from California State University at Fresno.
She is active in the Columbus community, and serves on the Board of Directors for Columbus Scholars, which selects economically disadvantaged elementary school students and pairs them with a mentor from Big Brothers/Big Sisters for enrichment. She also serves on the Board of Trustees for the Columbus Museum of Art, and is a previous member of the Board of Directors of the Chattahoochee Valley Community Foundation.
About Hall Booth Smith
Established in 1989, Hall Booth Smith, P.C. (HBS) is a full-service law firm with six regional offices strategically located throughout Georgia, as well as offices in Birmingham, Alabama; Charleston, South Carolina; Asheville and Charlotte, North Carolina; Jacksonville, North Palm Beach and Tallahassee, Florida; and Nashville and Memphis, Tennessee. Experienced across a wide range of legal disciplines, HBS attorneys pride themselves on providing knowledgeable, proactive, client-specific counsel to individuals, domestic and international corporations, state and federal agencies, and nonprofit organizations. The firm's promise: "Serving to Achieve Excellence." To learn more, please visit: www.hallboothsmith.com.