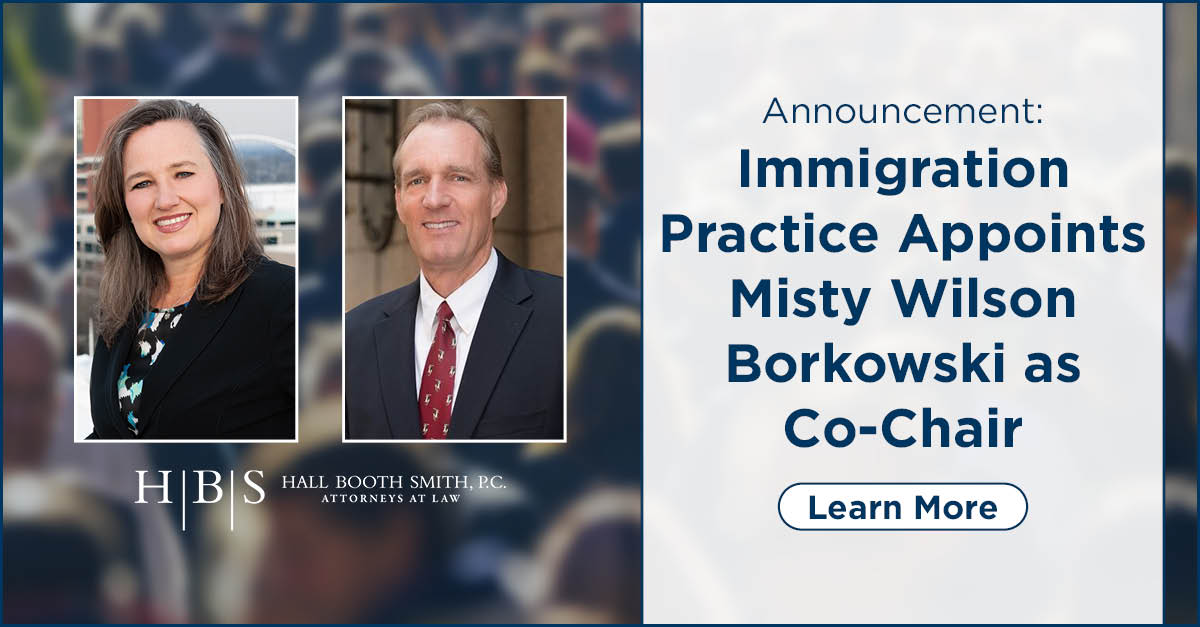 Immigration Practice Appoints Co-Chair at Hall Booth Smith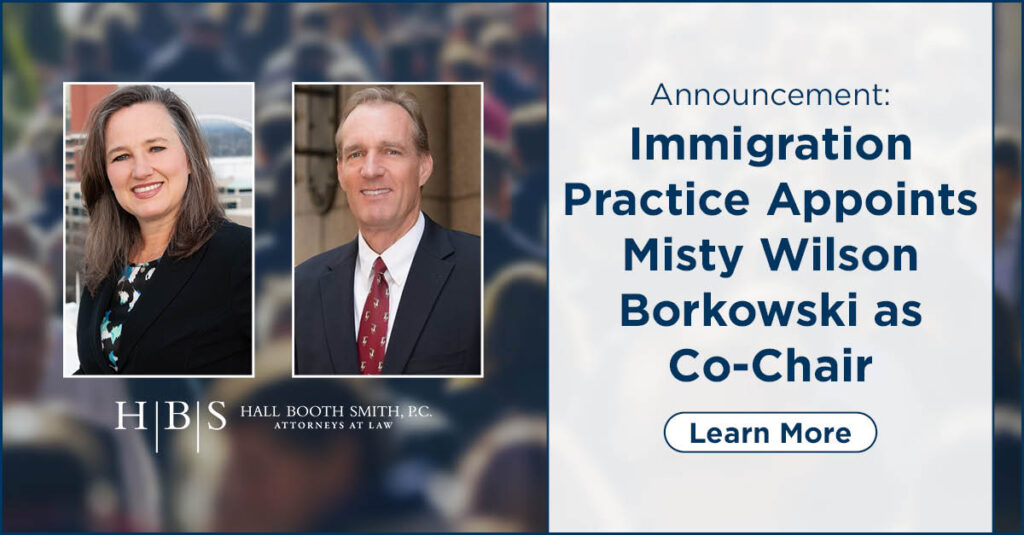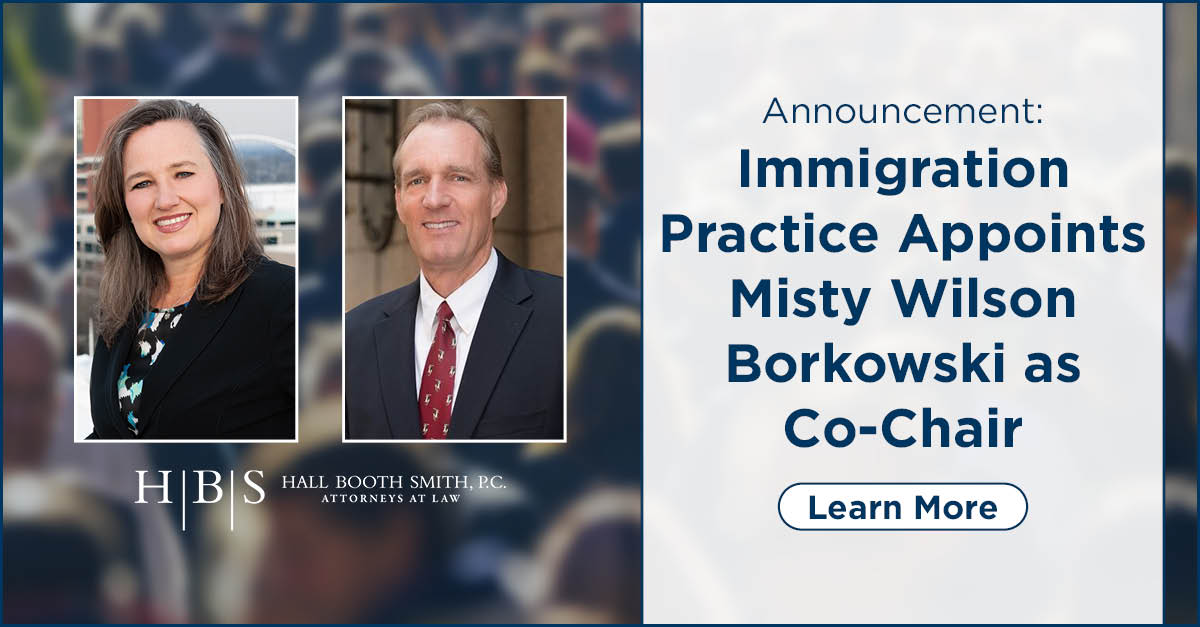 Hall Booth Smith is proud to appoint experienced immigration attorney, Misty Wilson Borkowski, as Co-Chair of its Immigration practice.
Carsten Alting has led this practice group and developed a solid reputation of excellence among clients for over 15 years. Adding Misty's experience and dedication to client service will only help further solidify that reputation.
Misty's Background
Misty is an accomplished Partner based in the Little Rock office, whose expertise and experience in immigration matters, for both employers and individuals, will help to expand the firm's immigration footprint.
Prior to joining HBS, Misty, who is also fluent in Spanish, was a director at a local law firm where she served as the designated attorney to aid in PALE (Program of Legal Assistance to Mexican Nationals through External Legal Advice in the United States of America) alongside the Mexican Consulate in Little Rock. She also functioned as the Liaison to Changchun, Little Rock's Sister City in China.
Misty was appointed by the Arkansas Supreme Court to serve on the Criminal Practice Committee and selected to serve as a member of the Criminal Justice Act Panel with the U.S. District Court for the Eastern District of Arkansas. She is also an Adjunct Professor at the University of Arkansas at Little Rock Bowen School of Law where she teaches a course on Immigration Law.
"HBS is fortunate to have so many qualified leaders, and I believe Misty will bring a fresh perspective and drive to the Immigration practice," said Carsten Alting. "I know she will only continue to grow our influence and our team to provide top quality service to our clients."
About Hall Booth Smith
Established in 1989, Hall Booth Smith, P.C. is a full-service law firm headquartered in Atlanta, Georgia. Experienced across a wide range of legal disciplines, HBS attorneys pride themselves on providing knowledgeable, proactive, client-specific counsel to individuals, domestic and international corporations, state and federal agencies, and nonprofit organizations. The firm's promise: "Serving to Achieve Excellence."