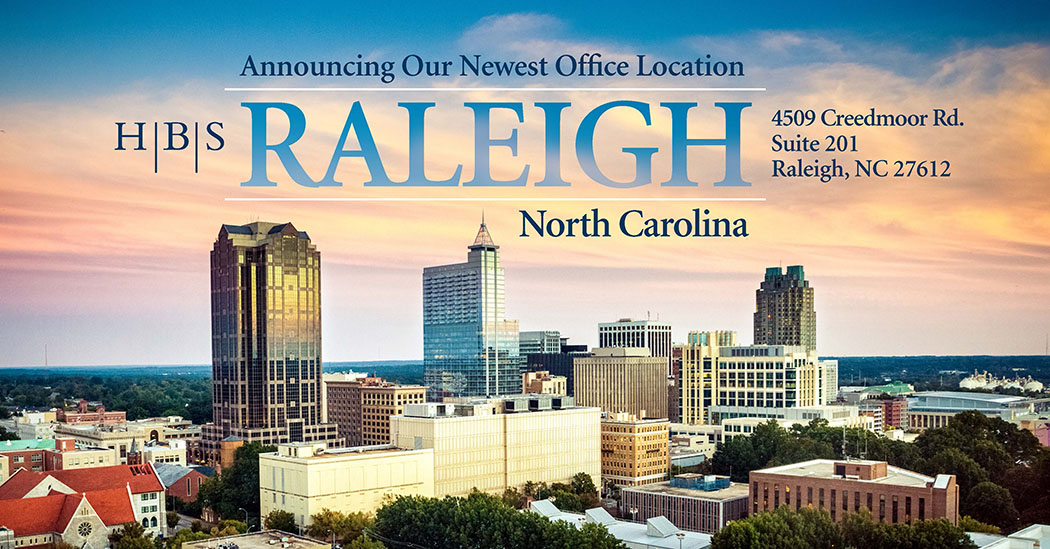 Hall Booth Smith Opens New Office in Raleigh, North Carolina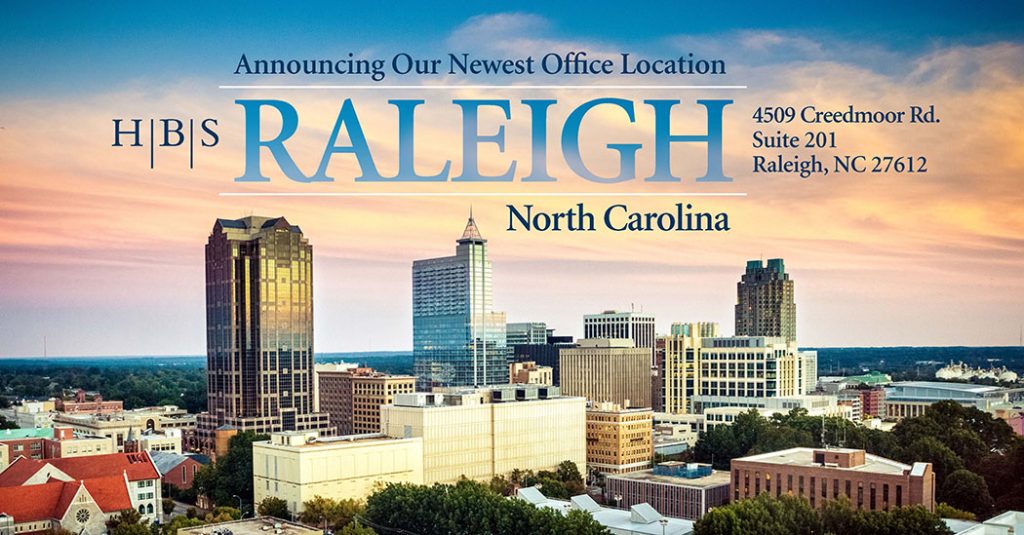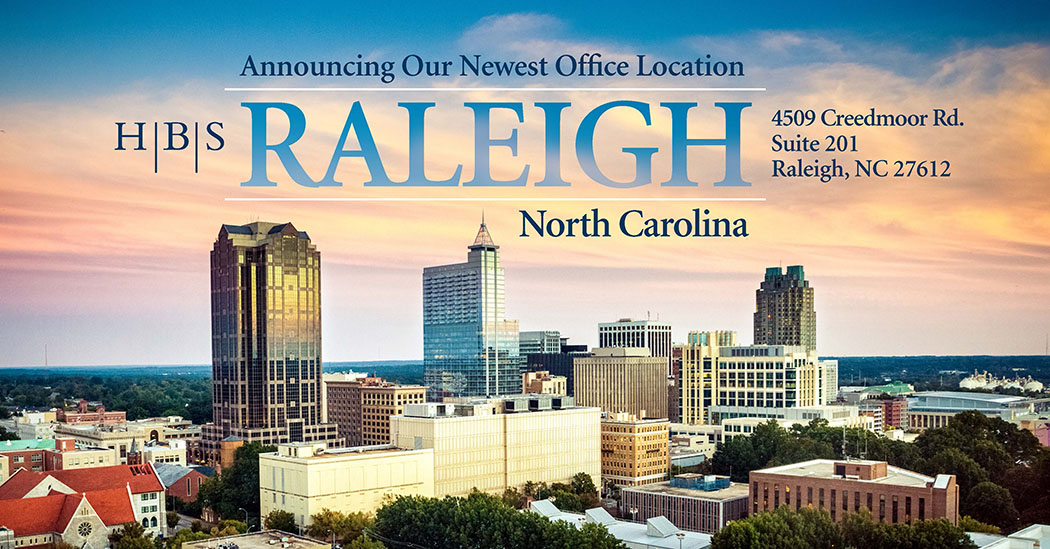 RALEIGH, NORTH CAROLINA – – Hall Booth Smith, P.C. (HBS) is pleased to announce the opening of a new office in Raleigh as it continues to expand its footprint throughout North Carolina to better serve client needs. The HBS Raleigh office will be led by new Partner Maria P. Wood. Maria will be joined by Associate attorneys Elliott Andrews and Brian Manikowski.
This new location complements HBS's two other North Carolina offices in Asheville and Charlotte and helps further the firm's presence throughout the Southeast.
We are excited to deepen our presence in North Carolina and look forward to the relationships we continue to build and develop with our clients in the area, said HBS Managing Partner Alex Booth.
Maria P. Wood
Wood joins HBS with more than twenty years of legal experience and specializes her practice in medical malpractice, aging services, correctional health care, professional malpractice and ethics, appellate, and general liability matters. She is a seasoned litigator and trial attorney who passionately advocates for each client with the expertise she has developed over the course of her career. She enjoys advising her clients not only as to their existing cases, but also assisting with risk management and litigation strategies.
Prior to joining HBS, Wood was a Partner at a long-established civil defense litigation firm, where she practiced primarily medical malpractice defense. She earned her Juris Doctor from Wake Forest University, and a Bachelor of Arts, with honors, in Political Science from the University of North Carolina.
Elliott Andrews
Andrews represents long-term care facilities, physicians, insurance carriers, and businesses through all stages of litigation in aging services, business litigation, general liability, and medical malpractice matters.
Prior to joining HBS, he worked at two regional firms where he gained experience in insurance coverage, professional malpractice, commercial liability, and worker's compensation. Andrews earned a Juris Doctor from Campbell University School of Law, where he was an Honor Court Justice Representative. He also earned his Bachelor of Arts in Psychology from Wake Forest University.
Brian Manikowski
Manikowski, formerly a part of HBS's Charlotte office, continues to cover all Central and Eastern parts of North Carolina and focuses on the defense of high exposure transportation, construction defect, and premises liability matters. He has significant experience in all stages of litigation and has defended cases in both state and federal courts.  He is also well versed in the different avenues of alternative dispute resolution and will zealously advocate to achieve a favorable result for his clients.
Prior to joining Hall Booth Smith, Manikowski practiced for five years in Boston, Massachusetts, where he successfully defended clients across all levels of state and federal courts. He obtained his Juris Doctor from Boston College Law School and earned a Bachelor of Arts, with distinction, in Public Policy from the University of North Carolina at Chapel Hill.
About Hall Booth Smith
Established in 1989, Hall Booth Smith, P.C. (HBS) is a full-service law firm with six regional offices strategically located throughout Georgia, as well as offices in Birmingham, Alabama; Charleston, South Carolina; Asheville, Charlotte, and Raleigh, North Carolina; Jacksonville, Miami, Tallahassee, Tampa, St. Petersburg and West Palm Beach, Florida; Nashville and Memphis, Tennessee; Little Rock and Rogers, Arkansas; Oklahoma City, Oklahoma; Denver, Colorado; Paramus, Red Bank and Saddle Brook, New Jersey; New York and White Plains, New York; and Missoula, Montana. Experienced across a wide range of legal disciplines, HBS attorneys pride themselves on providing knowledgeable, proactive, client-specific counsel to individuals, domestic and international corporations, state and federal agencies, and nonprofit organizations. The firm's promise: "Serving to Achieve Excellence." To learn more, please visit: www.hallboothsmith.com  or connect with us on LinkedIn.