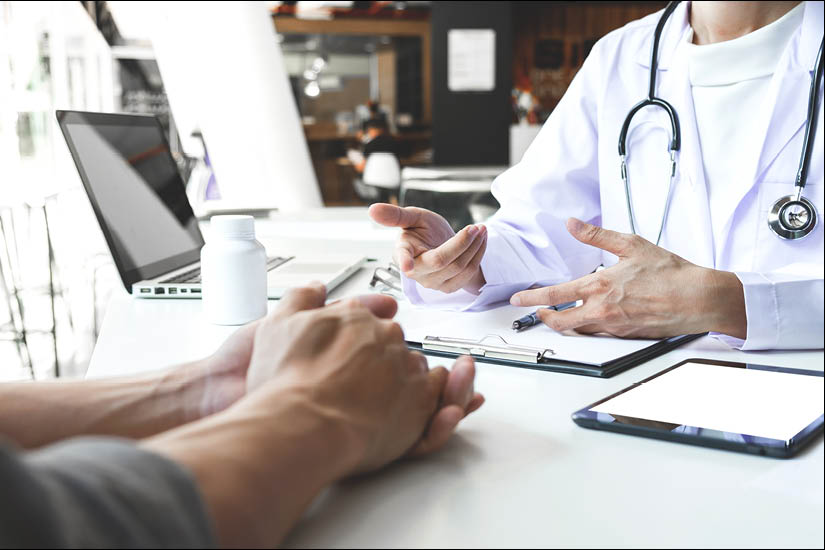 Part B News: Mariel Smith Discusses Whether Practice Doctors Can Refuse Access to Unvaccinated Patients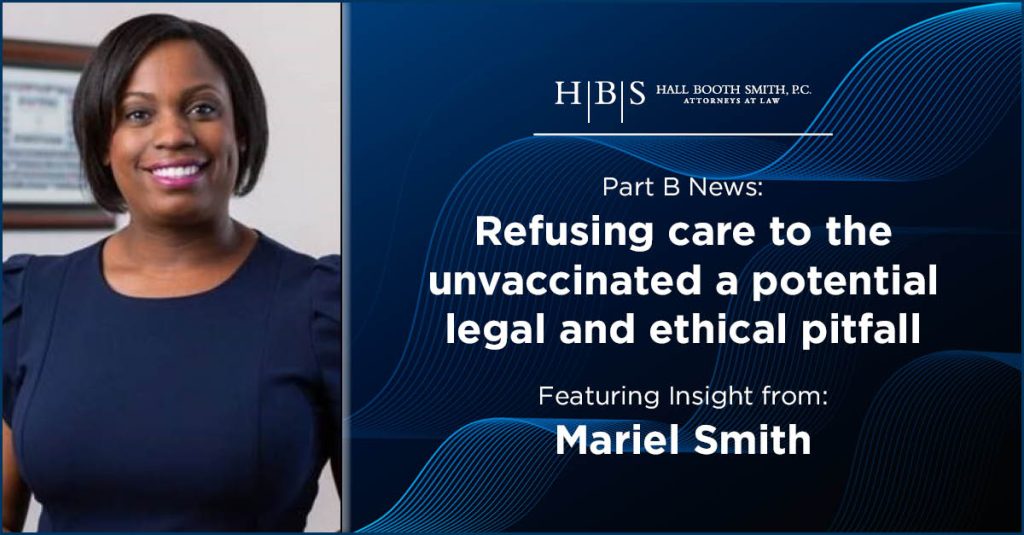 In an article published by Part B News on September 20, 2021, Partner Mariel Smith is quoted discutssing whether practice doctors can refuse access to unvaccinated patients.
"It's a very slippery slope," she cautions. "Think of someone at the door or in the waiting room, and you telling them, 'Sorry, we can't see you because you [aren't vaccinated].' It could be seen as patient abandonment."
Mariel further explains that policies created in the interest of patient safety may be acceptable. "For example, if patient safety is your concern, you might be able to justify having separate waiting rooms for unvaccinated patients," she says. "Although, you would still have to be careful."
For the full article, subscribers may click here.