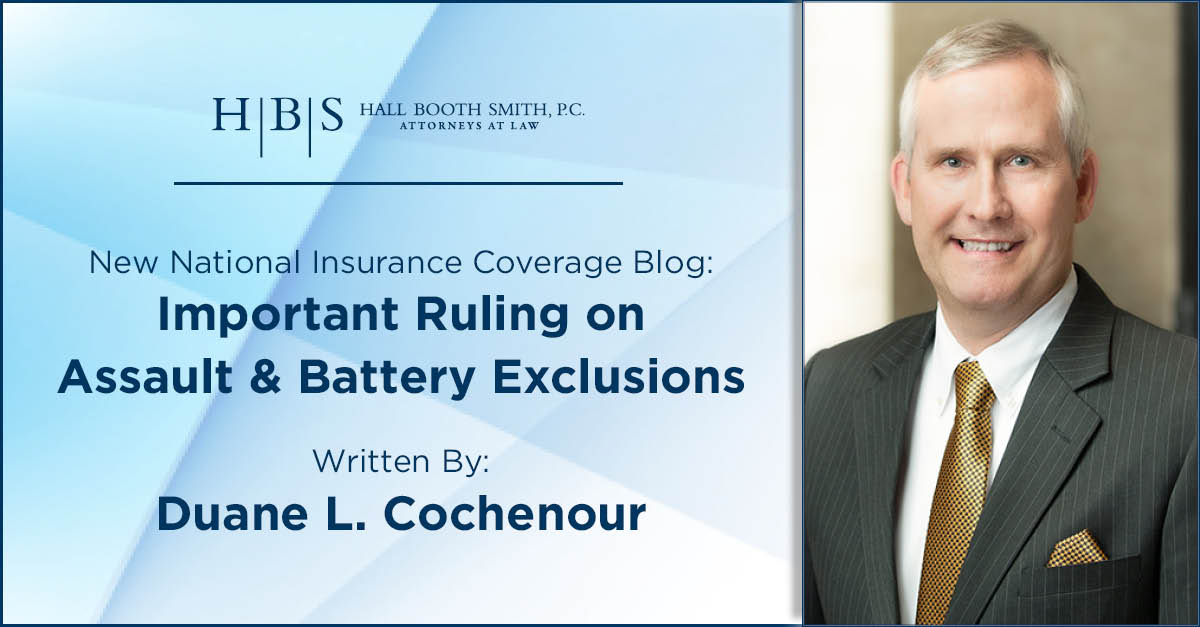 Important Ruling on Assault & Battery Exclusions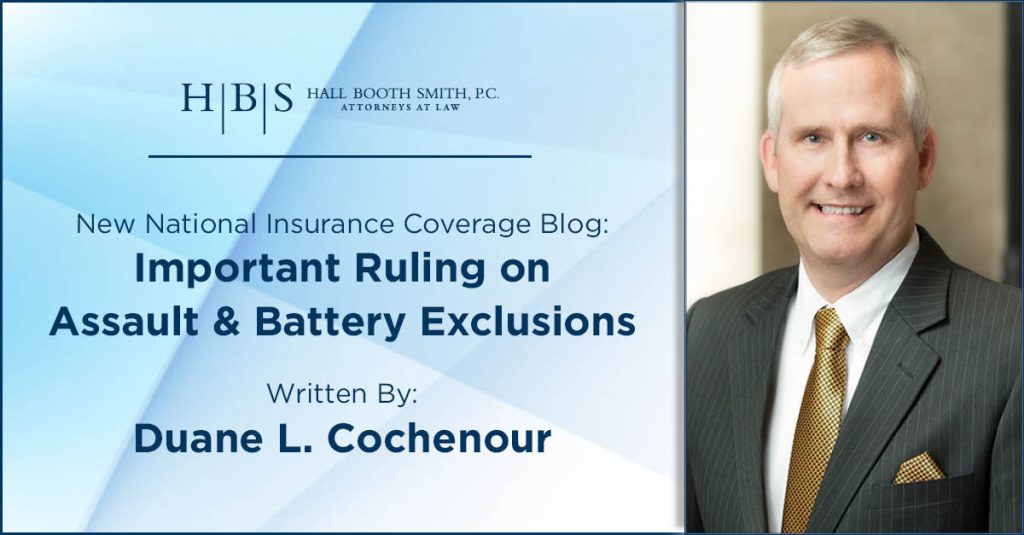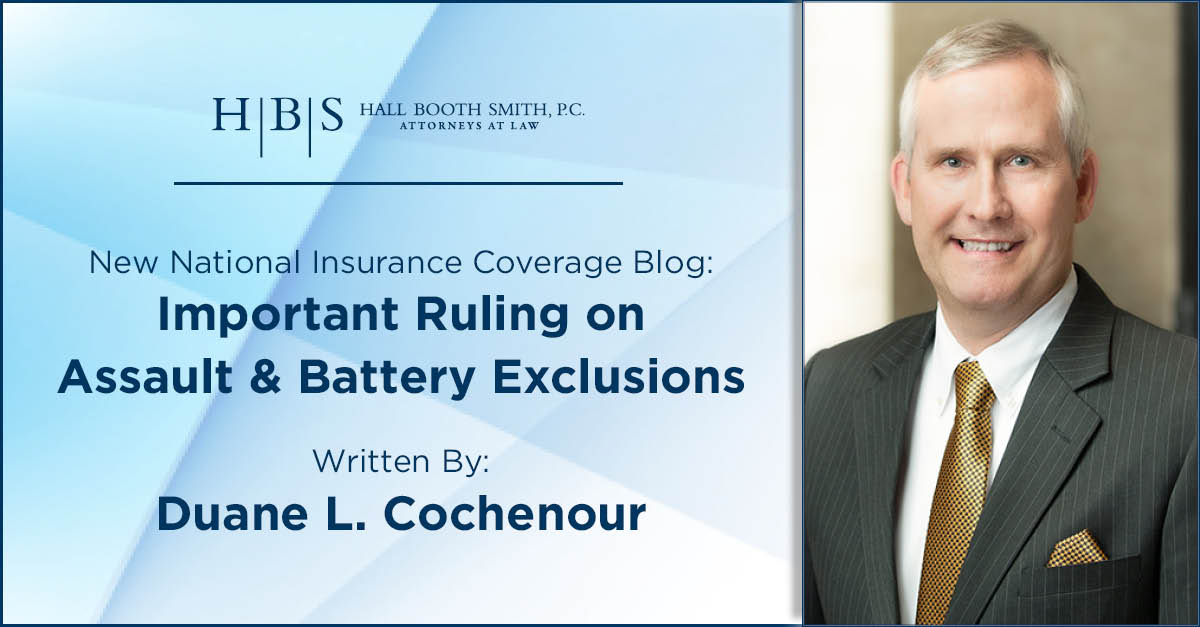 Written by: Duane L. Cochenour, Esq.
Judge Kevin B. Weiss of the Circuit Court for Orange County, Florida, issued a potentially important ruling regarding assault and battery exclusions. An appeal is sure to follow, but the court granted the plaintiff's rather novel argument that mental anguish damages (and a $25M Judgement for them) are not excluded by the assault and battery exclusion in this case.
Background
The underlying case involved a negligent security claim in which a visitor to a hotel was beaten by a guest and thrown off a second-floor balcony. The resulting lawsuit was submitted to the carrier for coverage. The carrier denied coverage based on an assault and battery exclusion. The insured, attempting to defend himself, eventually was put into default.
The plaintiff in the underlying case, who was rendered a quadriplegic as a result of her injuries, obtained a $52 million judgment.  It was broken down as $27 million for bodily injuries and medical expenses and $25 million for mental anguish damages, which are a separate item of damage in Florida.  A third-party complaint for coverage was then filed.
Fundamental Issues
There were several things at issue in the coverage litigation, but the fundamental argument was that the insuring agreement was broader than the exclusionary language.  The plaintiff argued that the insuring agreement, which had the typical language found in most CGL policies, stated that the carrier would pay all damages because of bodily injury. However, the assault battery exclusion only excluded coverage for bodily injury (arising out of an assault or battery).
The plaintiff then argued that the insuring agreement covered mental anguish damages as they were because of bodily injury. However, the exclusion was more narrow and only excluded bodily injury. The plaintiff argued that, at a minimum, the exclusion was ambiguous as to whether it excluded mental anguish damages.
Findings
After extensive briefing and argument, Judge Weiss issued his ruling on . He granted the plaintiff's Motion For Summary Judgment, finding that the A&B exclusion was, at a minimum, ambiguous as to whether it excluded the mental anguish damages that were covered by the insuring agreement.
Again, we fully expect an appeal of the judge's ruling, and it will be interesting to see how the Florida District Court of Appeals comes down on the issue. However, the wording in the insuring agreement and A&B exclusion here is typical of what is found in many policies out there.
We expect to see other insureds/plaintiffs in other cases trying to make similar arguments that assault and battery exclusions that only exclude damages for bodily injury arising out of an assault or battery do not bar recovery of mental anguish damages. In fact, the same argument, if upheld on appeal, could extend to any exclusion that excludes coverage for bodily injury, when the insuring agreement agrees to pay all damages because of bodily injury.
We will be watching this case closely on appeal. If you would like a copy of the trial court order, please contact Duane Cochenour at dcochenour@hallboothsmith.com.