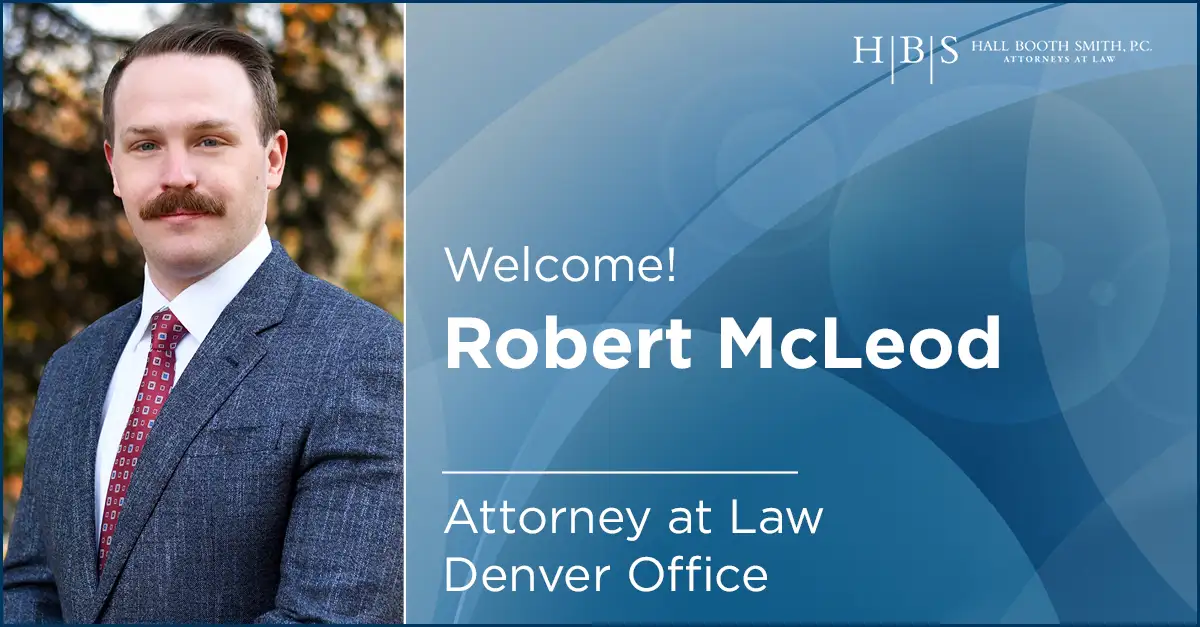 HBS Denver Welcomes Attorney Robert McLeod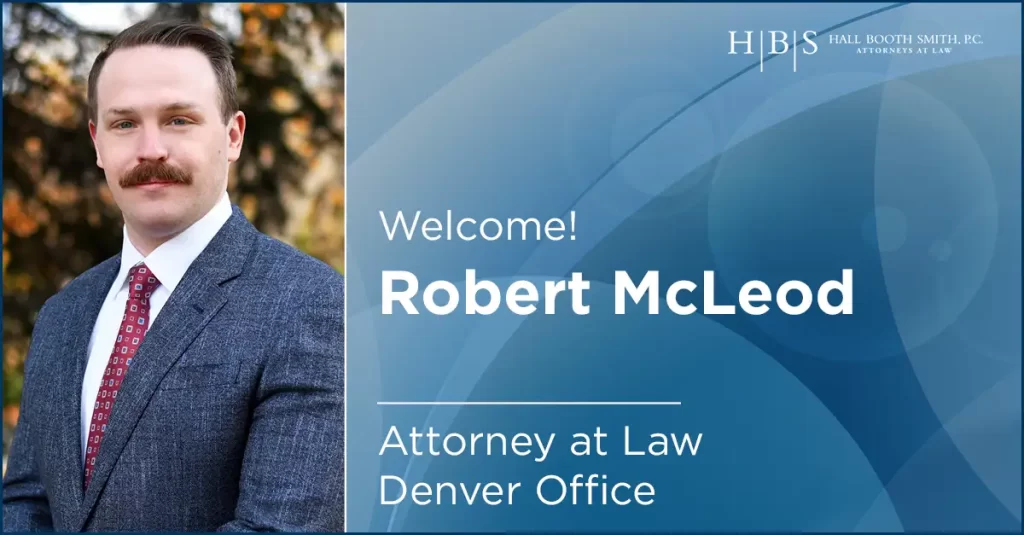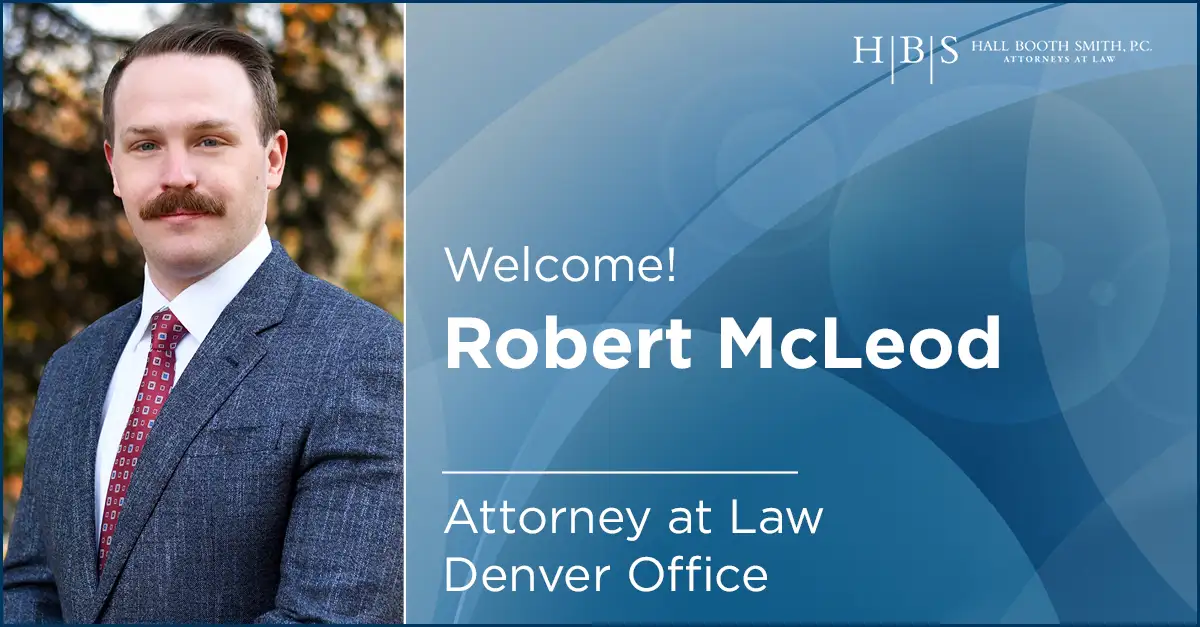 Hall Booth Smith is pleased to announce the addition of Attorney Robert McLeod to its team in its Denver office.
Robert practices in aging services, business litigation, general liability, health care, medical malpractice, products liability, and professional malpractice and ethics matters. He is also a part of the National Counsel Trial team.
Prior to joining HBS, Robert was a trial associate representing health care professionals in complex professional liability and product liability cases in federal and state court. He has defended health care providers and entities in birth trauma, wrongful death, and other significant and debilitating medical claims. He also focused on health care liability litigation as a member of the pharmaceutical, medical device, and health care litigation practice groups defending manufacturers in product liability cases.
---
"We are thrilled to have Robert as the newest member of our Denver office and we look forward to achieving new heights together with his invaluable contributions," said Scott Nixon, managing partner of the Denver office.
About Hall Booth Smith
Established in 1989, Hall Booth Smith, P.C. is a full-service law firm headquartered in Atlanta, Georgia. Experienced across a wide range of legal disciplines, HBS attorneys pride themselves on providing knowledgeable, proactive, client-specific counsel to individuals, domestic and international corporations, state and federal agencies, and nonprofit organizations. The firm's promise: "Serving to Achieve Excellence."
Subscribe for Updates