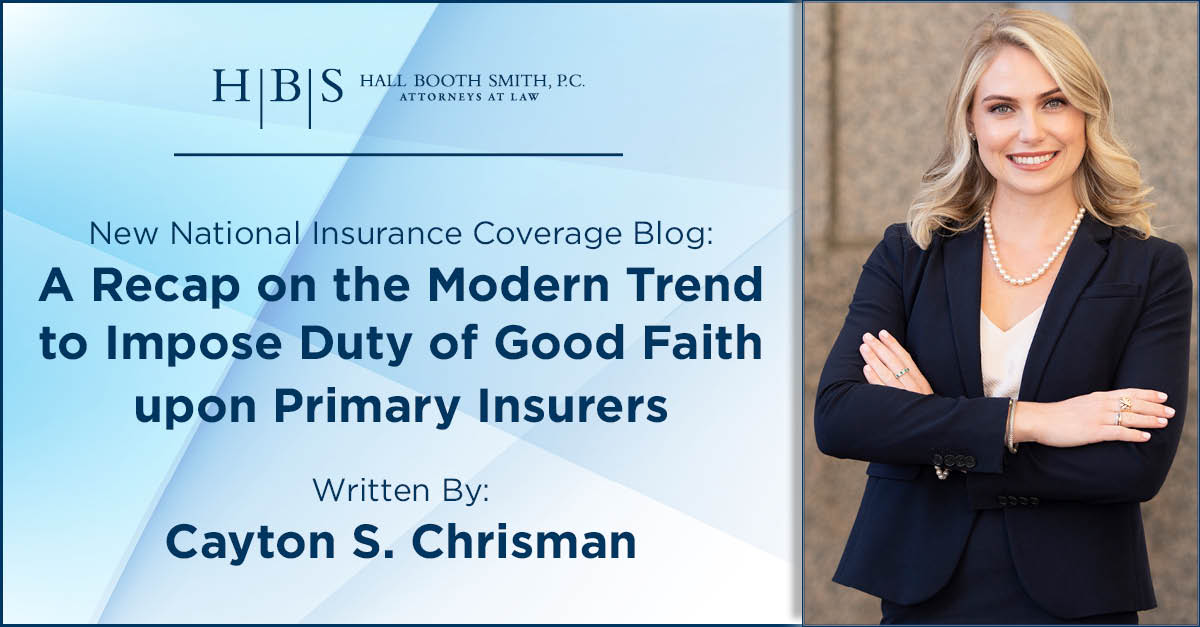 A Recap on the Modern Trend to Impose Duty of Good Faith upon Primary Insurers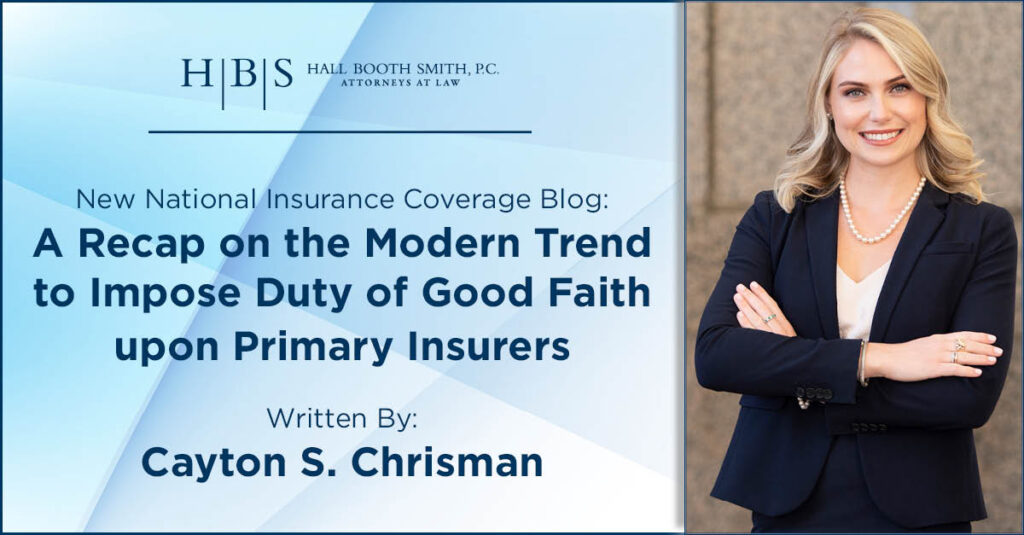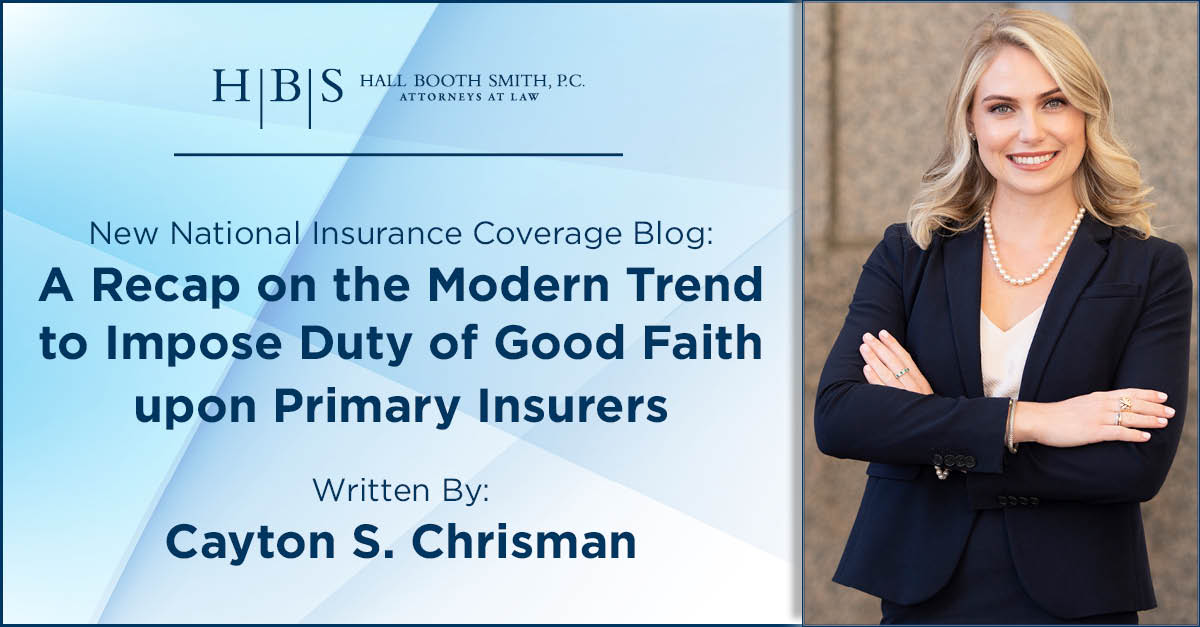 Written by: Cayton S. Chrisman, Esq.
The insurance industry has long been undecided as to whether primary insurers owe a duty of good faith to excess insurers, and, if such a duty does exist, when that duty arises. On one hand, some jurisdictions have determined that there is no affirmative or direct duty of a primary insurer to an excess insurer but that such a duty may arise as a result of equitable subrogation.1 The purpose here is that the excess insurer is directly affected by the actions and conduct of a primary insurer, especially with respect to its investigation and settlement negotiations of a claim for which the potential for excess coverage can often be recognized early on.2
Some of these jurisdictions have found that equitable subrogation will ensure the primary insurer acts competently in protecting its insured, and thus the excess insurer, from a judgment that will exceed the primary policy limits. As a means to bring these claims, the excess insurer is found to essentially "stand in the shoes" of the insured.3
Conversely, other jurisdictions have determined that no duty exists between primary and excess insurers as to good faith and bar claims for a violation of the same.4 Some of these jurisdictions even disclaim equitable subrogation outright and find that excess insurers cannot "stand in the shoes" of the insured.5 After much dispute in jurisdictions around the country, the modern trend is for courts and legislatures to impose duties of good faith and fair dealing on the relationship between primary and excess carriers.6
Florida and Georgia — both jurisdictions within which HBS practices — are aligned with this modern trend that there is a duty of good faith owed by primary insurers to excess insurers, just as there is a duty of good faith to the insured,7 as the finding that placing the excess insurer in the shoes of the insured advances the public interest in obtaining prompt and just settlement of claims8 details.9
This position was also embraced more recently by the Eleventh Circuit, which held that an excess insurance carrier may bring a claim for equitable subrogation because it can stand in the shoes of its insured.10 In addition, the Eleventh Circuit went further and found that an excess judgment is not a prerequisite for an excess insurer to bring a claim of bad faith against the primary insurer.
Please contact our Insurance Coverage team to learn more about the duty of good faith imposed upon primary insurers to excess insurers or to inquire regarding other insurance coverage matters.
References