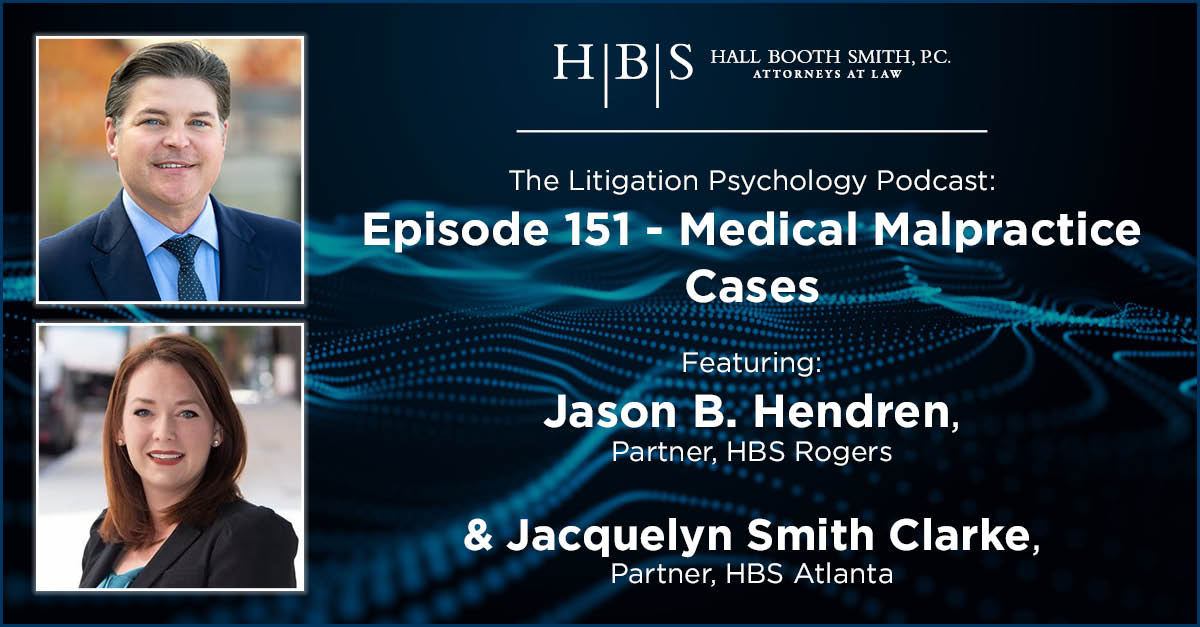 The Litigation Psychology Podcast: Jason Hendren & Jacque Clarke on Medical Malpractice Cases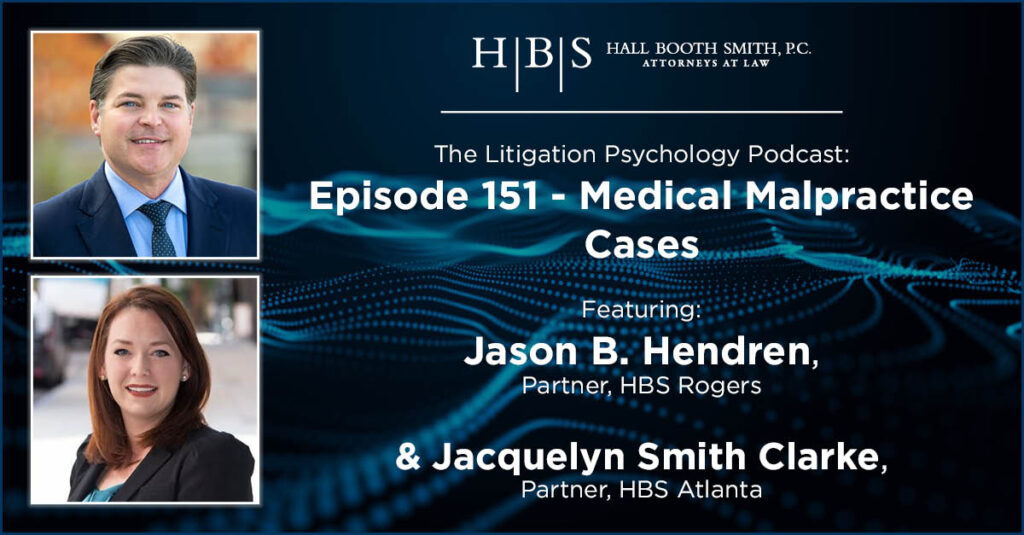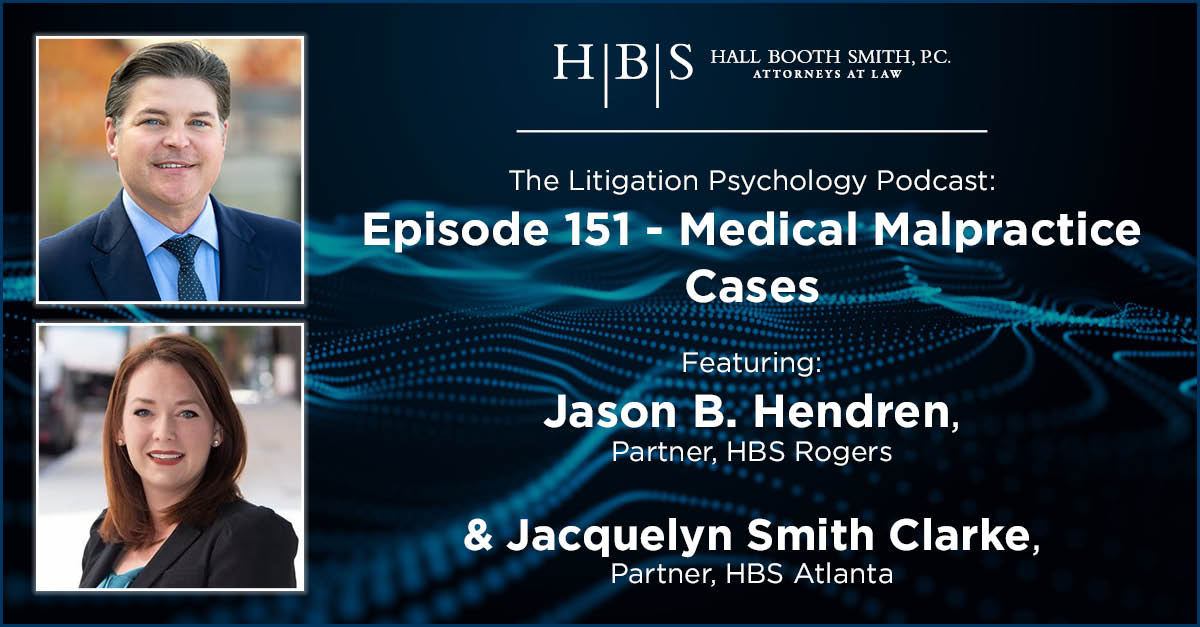 Courtroom Sciences' The Litigation Psychology Podcast spoke with Rogers Partner Jason B. Hendren as well as Atlanta Partner Jacquelyn Smith Clarke about medical malpractice cases.
The discussed which types of medical malpractice cases they had found to be the most difficult to litigate during their own careers, such as birth trauma and wrongful death cases, and they also reviewed subjects including how perception may influence juror decision-making.
You can listen to the full podcast below, on Spotify, or on the Courtroom Sciences website.