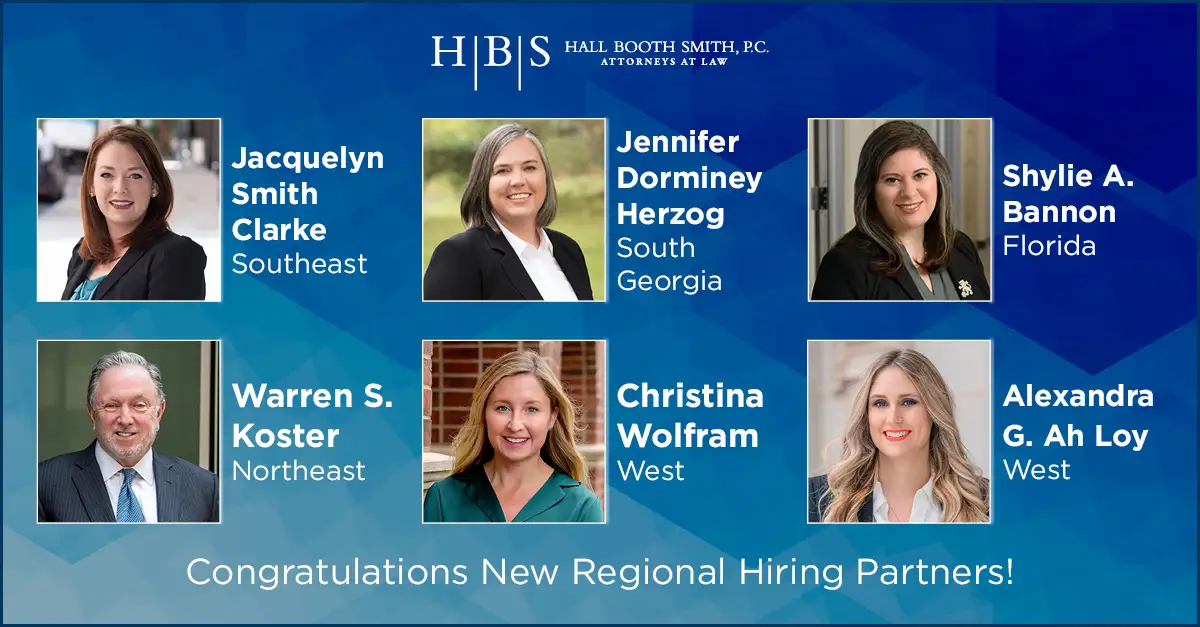 HBS Announces New Regional Hiring Partners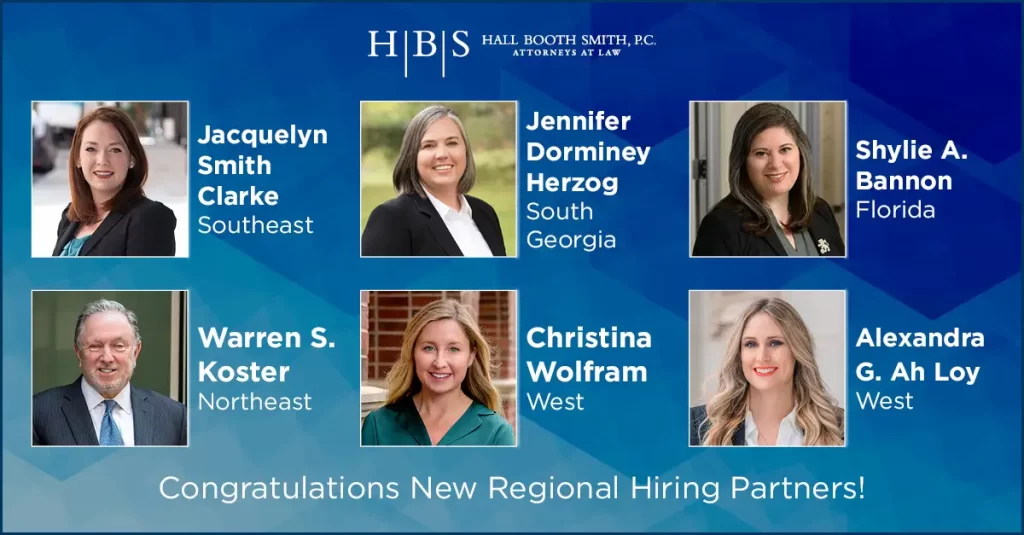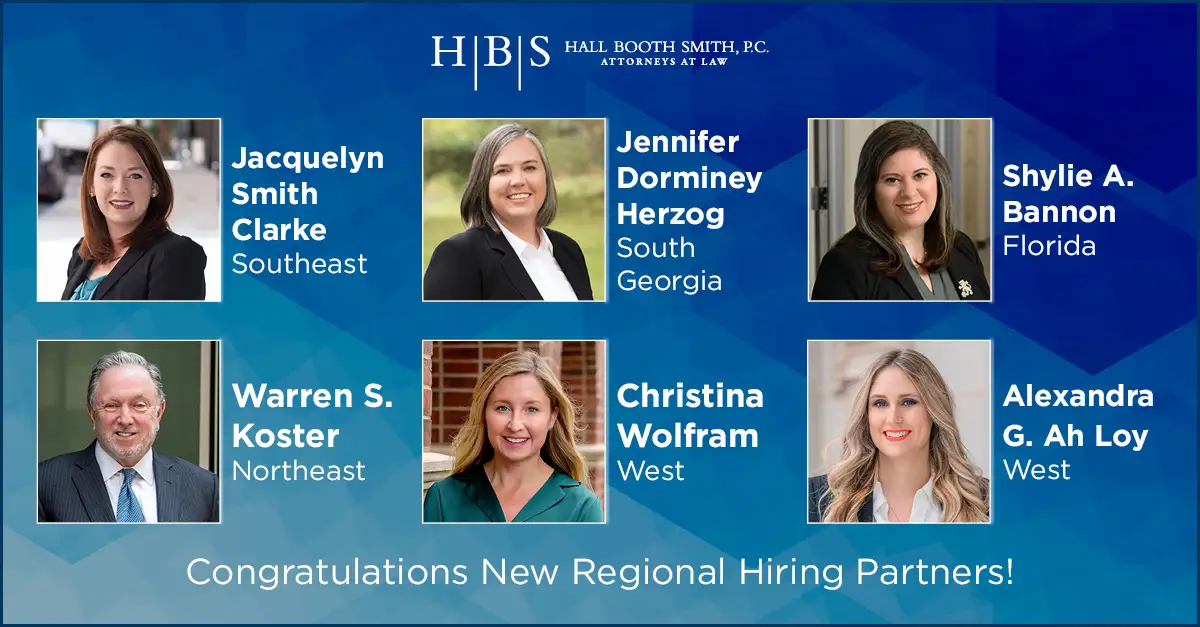 Hall Booth Smith is excited to announce its six new regional Hiring Partners to oversee and aid in associate attorney recruiting in their respective regions. These attorneys will help to ensure HBS continues to attract top talent as the firm expands.
About the Partners
Atlanta Partner Jacquelyn Smith Clarke will oversee all efforts as Lead Hiring Partner and will focus her efforts in the Southeast. Jacque specializes in the defense of health care providers and professional malpractice matters and focuses her practice on complex medical malpractice cases.
Tifton Partner Jennifer Dorminey Herzog will focus on hiring for the region of South Georgia, where the Tifton office is located. She focuses her practice in the area of government liability and has represented counties and cities in a variety of settings for nearly two decades.
A Partner in the Jacksonville office, Shylie A. Bannon will lead recruiting for Florida. Shylie represents physicians, mid-level providers, and health care providers in high-exposure medical negligence claims as well as in administration proceedings before the Florida Department of Health.
New York City Partner Warren S. Koster will oversee the process for the Northeast offices. He has extensive experience in a wide variety of insurance defense litigation including products liability, professional liability, medical malpractice, and general liability.
Christina Wolfram is a Partner in the HBS Oklahoma City office and will oversee efforts there and in the West. Christina focuses her practice on medical malpractice and other personal injury matters.
Also, a Partner in the Oklahoma City office, Alexandra G. Ah Loy will likewise lead efforts for the firm's quickly growing business in the West. Allie focuses her practice on health care law, correctional medicine, medical malpractice, constitutional law, general liability, appellate, and premises liability.
About Hall Booth Smith
HBS is dedicated both to providing our clients with continued excellence in service and to growing our firm to maintain that standard. We look forward to bringing on more attorneys to the team. You can view all open positions from our Careers page.
Established in 1989, Hall Booth Smith, P.C. is a full-service law firm headquartered in Atlanta, Georgia. Experienced across a wide range of legal disciplines, HBS attorneys pride themselves on providing knowledgeable, proactive, client-specific counsel to individuals, domestic and international corporations, state and federal agencies, and nonprofit organizations. The firm's promise: "Serving to Achieve Excellence."