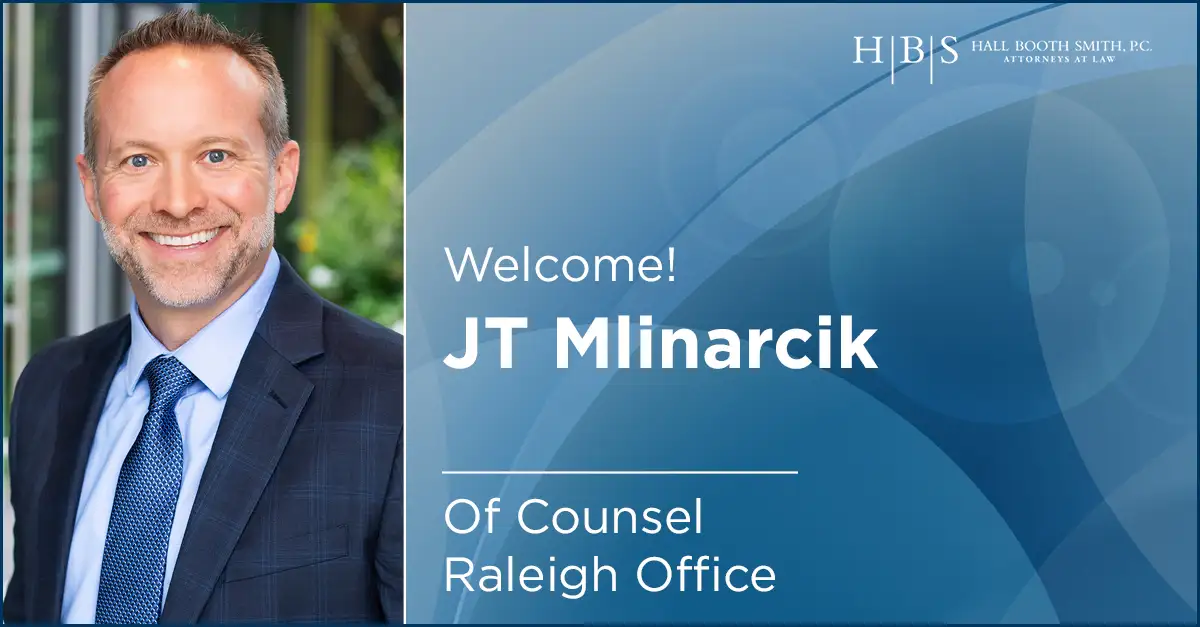 HBS Raleigh Expands by Adding Of Counsel JT Mlinarcik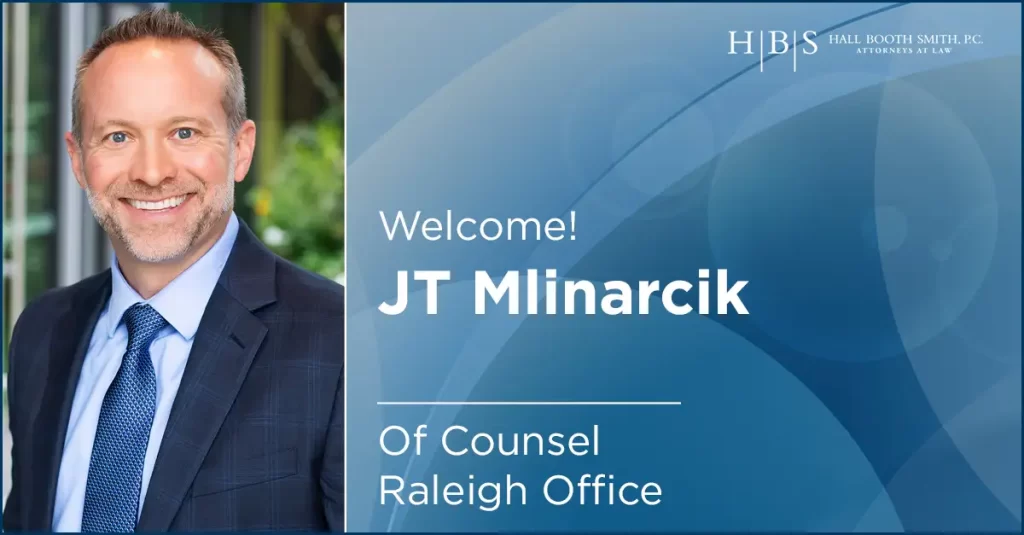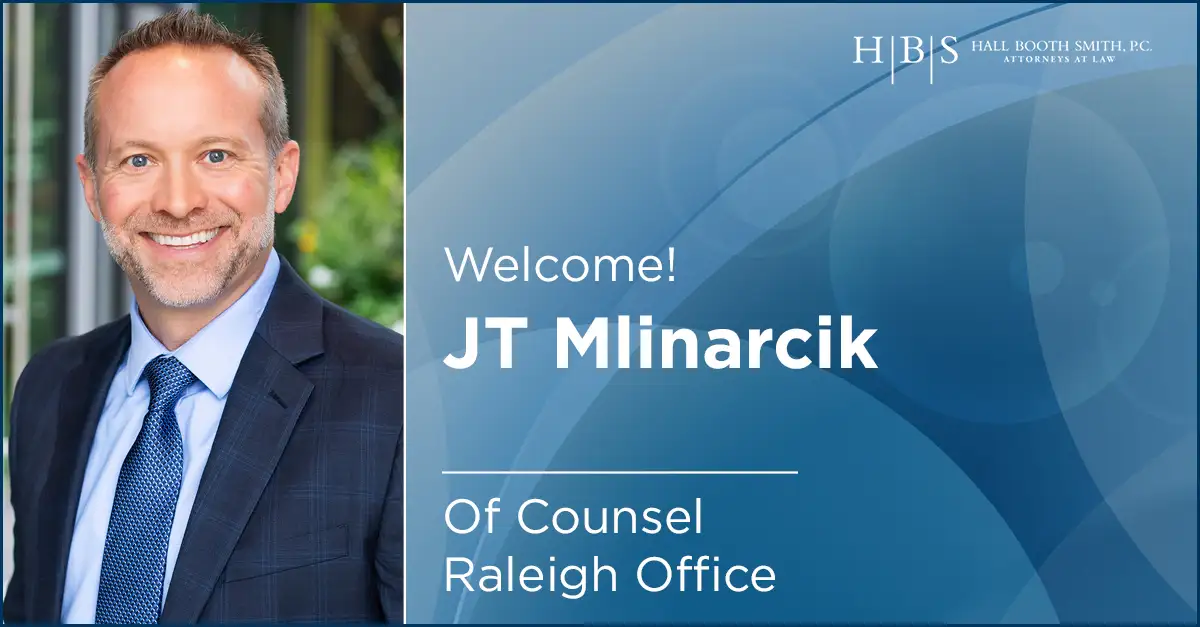 HBS Raleigh is pleased to welcome Of Counsel JT Mlinarcik, as it continues to expand its influence throughout the surrounding area.
JT focuses his practice on both medical malpractice and professional malpractice and ethics matters. He represents businesses and individuals in various health care related areas, including those who have disciplinary or licensing issues and those under investigation by governmental agencies. He has experience working with clients of all sizes, from start-ups to multi-million-dollar enterprises.
Prior to joining HBS, JT worked as general counsel, business consultant, and trainer for a Global Systems Solution partner. There, he managed legal operations for multiple business units in complex employee engagements, human resources, contract negotiation, entity formation, and risk management. Prior to earning a law degree, JT held the Series 7 and 63 certifications from the National Association of Securities Dealers and the New York Stock Exchange, built and managed a multi-million dollar financial planning firm, and subsequently served as a project manager with a business consulting firm.
"Our office is gaining traction throughout Raleigh, and JT will help solidify the reputation we are building here," said Maria Wood, managing partner of the Raleigh office.
About Hall Booth Smith
Established in 1989, Hall Booth Smith, P.C. is a full-service law firm headquartered in Atlanta, Georgia. Experienced across a wide range of legal disciplines, HBS attorneys pride themselves on providing knowledgeable, proactive, client-specific counsel to individuals, domestic and international corporations, state and federal agencies, and nonprofit organizations. The firm's promise: "Serving to Achieve Excellence."
Subscribe for Updates