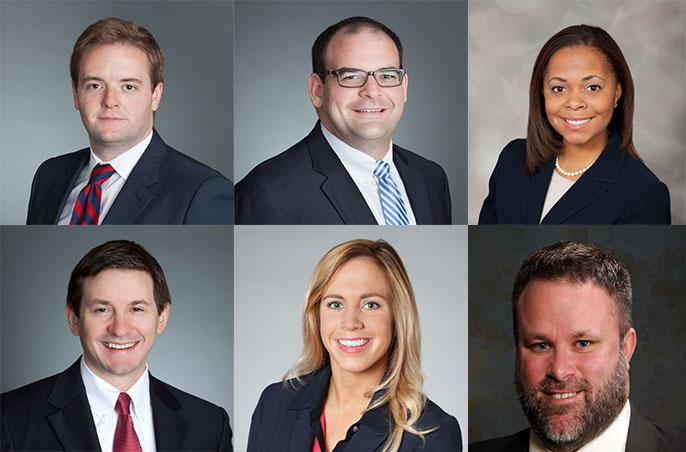 HBS Attorneys Named Rising Stars in the 2018 Georgia Super Lawyers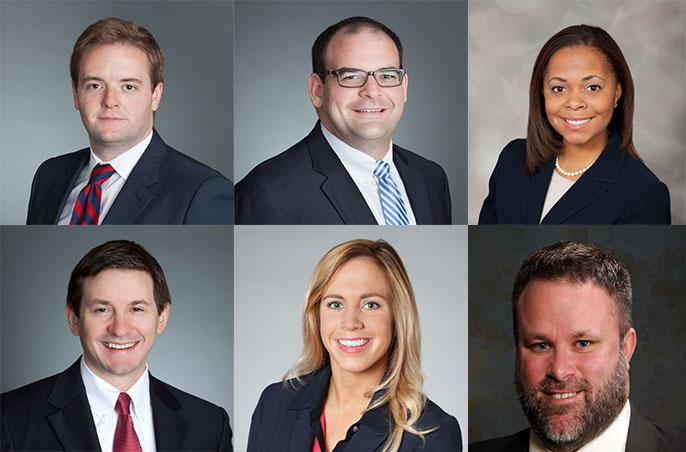 In the 2018 edition of the
Georgia Super Lawyers
magazine, the law firm of Hall Booth Smith (HBS) has once again been recognized for its outstanding legal work as six of its attorneys are on the list of Rising Stars. Attorneys
Sean Cox
,
Kawania James
,
Joel McKie
, Michael Memberg and Ashley Gowder Mitchell, of the Atlanta office; and Sean Mims, of the Columbus office, have all received this honor.
Partner
Kawania B. James
was honored as a Rising Star for her work in general litigation. Ms. James' general litigation experience includes defending cases of retail and hospitality, medical malpractice, general liability and workers' compensation. She always works diligently with clients in order to ensure they are defended and their interests are protected.
For the sixth time, partner
Joel McKie
is honored as a Rising Star for his work in energy and resources. Mr. McKie has experience representing contractors, subcontractors, developers, and insurance companies in various construction design and defect, delay, change orders and extra work, systems engineering, contract compliance, insurance coverage, personal injury, and property damage matters. Mr. McKie is also active in the Georgia Agribusiness Council, a lifetime member of the National FFA Alumni Association, and a member of the Agriculture Law Section of the Georgia Bar Association.
Michael Memberg was named a Rising Star for his work in workers' compensation. Mr. Memberg works with employers, insurers, and TPAs to bring workers' compensation claims to a successful resolution. He believes this process begins even before accidents occur and claims are filed, which means working with clients to get proactive policies in place to protect their interests.
Ashley Gowder Mitchell was honored for work in personal injury general defense. Ms. Gowder Mitchell has been recognized five times as a Rising Star. Her general liability practice includes the defense of businesses and individuals in premises liability, subrogation, and motor vehicle accident claims at all stages of litigation.
Sean Mims was recognized for his work in personal injury general defense. Mr. Mims is an AV rated attorney and his experience includes the handling all matters of litigation from pre-suit issues through trial and also through the appeal process. He has experience in numerous areas of general liability, including defense of personal injury claims, premises liability claims, transportation, disputes regarding insurance coverage, bad faith claims, breach of contract actions, workers' compensation claims, employment law claims, education issues, and business litigation.
HBS would like to congratulate the recipients of this year's Rising Star awards. These honors recognize the outstanding legal work performed by HBS attorneys and bolster the firm's reputation as one of the leading law firms in the Southeast.
Hall Booth Smith P.C.
is a full-service law firm with 14 regional offices in Georgia, Alabama, Florida, North Carolina, South Carolina and Tennessee. Since 1989, HBS has delivered quality legal services with a mission "to ethically and professionally serve our clients by providing the highest quality legal representation in a personally satisfying firm environment." With over 200 attorneys and staff members, HBS provides the highest quality legal services to individuals, governmental bodies and agencies, and businesses of all sizes.