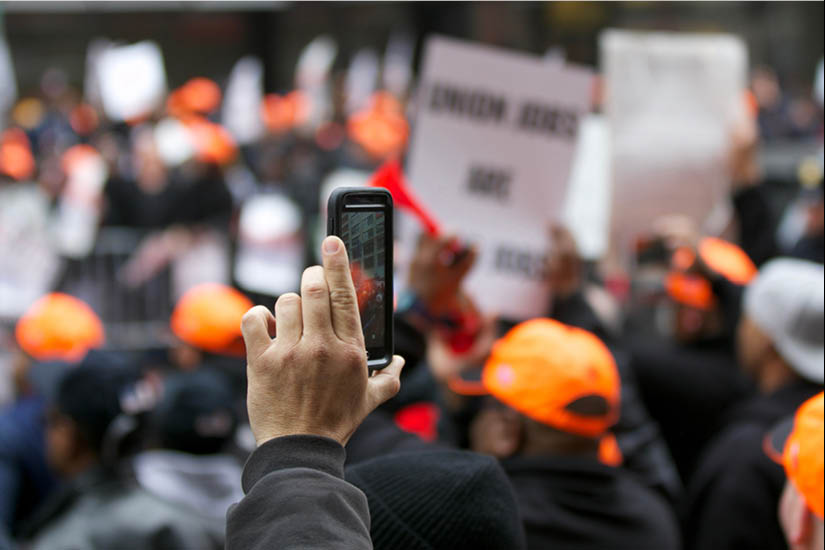 Tampa Bay Business Journal: Ryan Rivas & Jacqueline Voronov on Unionization Efforts in the COVID-19 Era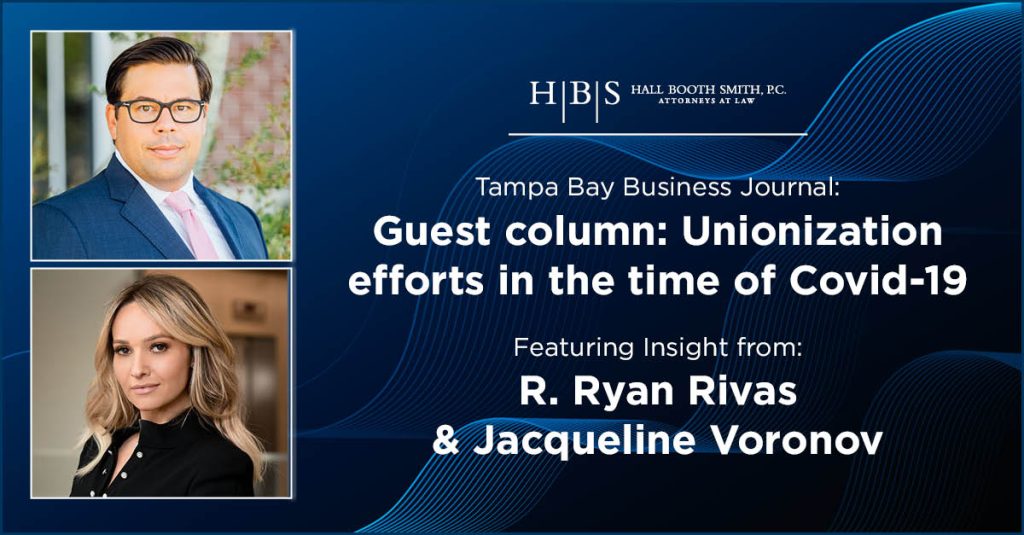 In an article published online and in print in the Tampa Bay Business Journal on April 16, 2021, Partners Ryan Rivas and Jacqueline Voronov discuss unionization efforts in the COVID-19 era.
"The challenges faced by employers due to COVID-19 have emerged as fresh opportunities for unions to galvanize employees more easily than ever before," the authors write. "Statistics suggest that, for many private employers, a union-organizing campaign could be just around the corner."
For employers who prefer to operate as a non-union company, Rivas and Voronov advise avoiding actions that might give employees a reason to explore union representation, such as unsafe or substandard working conditions, among others. Additionally, while employers are legally "prohibited from intimidating, coercing, or firing employees for exercising their right to form unions," there are ways that employers can lawfully oppose unionization efforts.
"Although employers cannot prevent unions from soliciting to their employees or punish employees for supporting a union, employers can express their disapproval of labor unions, while highlighting the company's good features. This is an understated way to remind employees they don't need a union — just make sure it's all true," they explain.
Ryan and Jacqueline further explain actions employers and HR professionals should strictly avoid during a union-organizing campaign, including threatening, coercing, interrogating, making false promises, spying, and punishing.
"As COVID-19 persists, 2021 could be a year that is defined by employee activism and increased union organizing," the authors conclude. "However, there is no reason for employees to unionize and pay dues when they're satisfied with the employer and the workplace. Employers who can make this happen — and who understand how to respond legally to a union's organizing tactics — have a sound advantage over those who do not."
For the full article, click here.