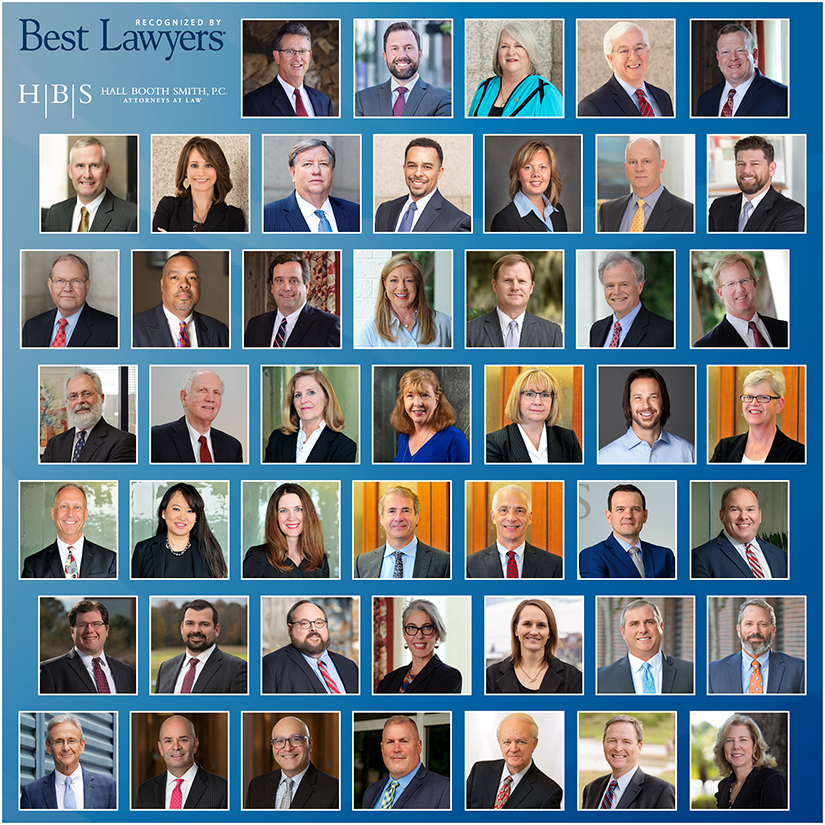 Hall Booth Smith Attorneys Honored by The Best Lawyers In America 2023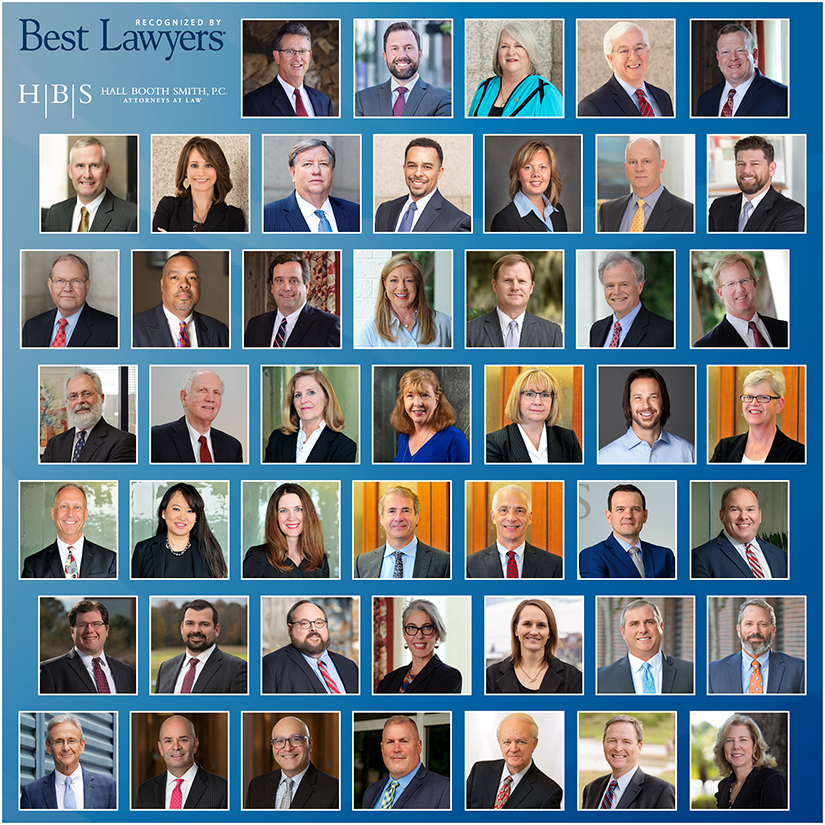 Hall Booth Smith, P.C. (HBS) is pleased to announce 47 lawyers from the firm were honored in the 2023 edition of The Best Lawyers in America. This award is based on an evaluation process that includes a collection of client and lawyer evaluations and peer reviews from attorneys in the same field. These HBS attorneys and their designated practices are:
HBS would like to congratulate the recipients of this year's Best Lawyers® awards. These honors recognize the outstanding legal work performed by HBS attorneys and bolster the firm's reputation as one of the leading law firms in the Southeast.
Best Lawyers® is one of the oldest and most respected attorney ranking services. For more than 40 years, Best Lawyers® has assisted those in need of legal services to identify the attorneys best qualified to represent them in distant jurisdictions or unfamiliar specialties. Best Lawyers lists are published in leading local, regional and national publications across the globe. The Best Lawyers in America list recognizes the very best lawyers in each practice area and metropolitan region in the country.
About Hall Booth Smith
Established in 1989, Hall Booth Smith, P.C. (HBS) is a full-service law firm with six regional offices strategically located throughout Georgia, as well as offices in Birmingham, Alabama; Charleston, South Carolina; Asheville and Charlotte, North Carolina; Jacksonville, Miami, Tallahassee, Tampa, St. Petersburg and West Palm Beach, Florida; Nashville and Memphis, Tennessee; Little Rock and Rogers, Arkansas; Missoula, Montana; Denver, Colorado; Oklahoma City, Oklahoma; Paramus, Red Bank and Saddle Brook, New Jersey; White Plains and New York, New York. Experienced across a wide range of legal disciplines, HBS attorneys pride themselves on providing knowledgeable, proactive, client-specific counsel to individuals, domestic and international corporations, state and federal agencies, and nonprofit organizations. The firm's promise: "Serving to Achieve Excellence." To learn more, please visit: www.hallboothsmith.com or connect with us on LinkedIn.